Special Education Transfer Pathway
Education Careers Information Sessions
Do you have a passion for young minds and a desire to impact the future? High-demand, high-satisfaction careers are waiting for you! Learn about the new and expanded education options. Many students choose Ridgewater for our educational excellence, online flexibility, and program scholarships.
September 26 | November 14
6:30-7:30 pm | Virtual on Zoom
Education Careers Info Session RSVP
About the Program
Students with unique needs require teachers who specialize in the strategies that help them succeed. Special education teachers work with students in grades kindergarten through 12. By differentiating and customizing their learning to assist students in meeting their goals. You can be the difference in the lives of these children and their families.
Ridgewater's history of educational excellence makes it a great choice for building a solid foundation in special education.
A course delivery blend of on-site experience and online convenience provides a perfect mix for students to succeed.
Program topics include:
Introduction to special education
Intro to education
Diverse children/family relations
Behavior guidance and bullying
Mental health
Crisis intervention
Drug education
Intro to Autism Spectrum Disorder
Program Requirements and Job Outlook
Liberal Arts and Sciences AASpecial Education Transfer Pathway ASEarly Childhood Special Education Certificate
Program Distinctions
Strong industry partnerships to support in-demand careers
Low student-to-teacher ratios for engaging, personal attention
Challenging coursework to prepare students for transfer universities
Affordable tuition, education scholarships, and easy-to-transfer credits
Free, supportive, academic tutoring
Program delivery
Blended online with either Hutchinson and Willmar campuses
Special Education Transfer Pathway
A Transfer Pathway degree is a great start to a bachelor's degree if your goals require a four-year degree.
You can complete a Special Education Transfer Pathway AS Degree at Ridgewater and transfer it into a bachelor's degree program with no lost credits at one of our four partners within Minnesota State.
Partner Transfer Universities
Minnesota State University – Mankato
Southwest State University – Marshall
St. Cloud State University
Winona State University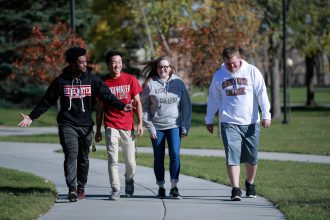 Learn why Ridgewater is right for you!
Request Information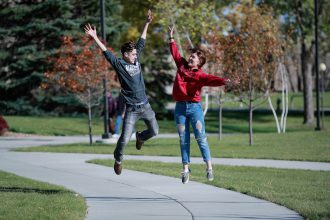 Get started on your future!
Apply Today