Spanish
Liberal Arts Information Session
Learn how Ridgewater College can put you on the path to your four-year degree in virtually any major! Whether the bachelor's degree you seek is artistic, scientific, high-tech, or helping others, we can help you achieve a solid, affordable Liberal Arts & Sciences foundation for a four-year degree.
September 13
5:00 – 6:00 pm
Hutchinson & Willmar Campuses
Liberal Arts Info Session RSVP
Speaking Spanish or another second language is a valuable asset in today's multicultural world. Your customers may need Spanish assistance to purchase your products. Your boss could request that you pursue international business. Your community could diversify enough to require marketing translations. Learning Spanish at Ridgewater College expands the possibilities for building personal and business relationships.
Class delivery
Knowledge you will gain
Beginning Spanish conversation
Basic reading, writing and listening comprehension
Choose Ridgewater
Spanish-speaking employees have an edge with many employers. Some career websites now even have a designated section for Spanish-speaking positions. Enter: YOU. Ridgewater College offers beginning Spanish classes to teach and help you practice basic communication. For those who want study abroad experience, Ridgewater offers opportunities to take beginning or intermediate Spanish in Costa Rica, while also learning the culture.
Attributes that help students thrive
Personal attention
Small classes with frequent conversation
Cultural immersion through study abroad
Connect with more people by learning Spanish! Hundreds of students complete their first two years of virtually any four-year degree at Ridgewater where tuition is very affordable before transferring to their preferred university.
Degrees and Certificates
2021-2022

Degrees Liberal Arts 2021-2022

2020-2021

Degrees Liberal Arts 2020-2021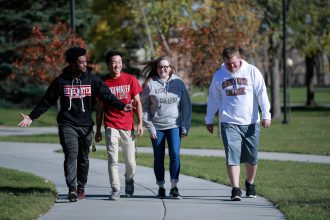 Learn why Ridgewater is right for you!
Request Information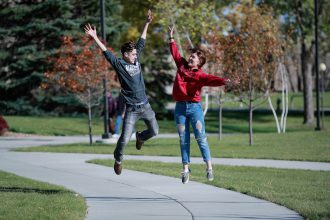 Get started on your future!
Apply Today