Business and Business Transfer Pathway
Successful business people enjoy interacting with people, setting goals, and working with data and information. Business is the most popular degree choice in the US, according to the National Center for Education Statistics. Business professionals with refined communication, human relations, and organizational skills will find success, growth, and advancement in this ever-changing and in-demand field.
Now offering Business Pathway! If you complete a Transfer Pathway degree program at Ridgewater College and are admitted to any of the 7 Minnesota State universities, you will be guaranteed junior status and given assurance that all 60 college credits will count toward the related bachelor's degree.
Program Requirements and Job Outlook
Liberal Arts and Sciences AA Business Transfer Pathway AS
Class delivery
Hutchinson and Willmar campuses
Online
Knowledge you will gain
Business concepts and principles
Data-based decision making
Business leadership and management skills
Accounting – financial and management
Economics
Communication skills
Critical thinking
Planning strategies and organization
Technology use and integration
Business law
Choose Ridgewater
Business is one of the broadest, most versatile areas of study you can pursue. Launching a career in business can take you through many doors. Own your own photography or design business. Be the accounting technician behind the scenes, or manage a workforce team that competes in a global market. Ridgewater College offers a broad array of business courses taught by a variety of experienced faculty. Small class sizes allow faculty to get to know you and your career goals. They can help guide you to possible specializations within the vast business world.
Attributes that help students thrive
Broad course offerings
Low student-to-teacher ratios to enhance personal connections
Flexible course delivery
Wide variety of job opportunities
Business is a broad industry with opportunities around every corner – public and private, big and small. Take a Business class or two out of curiosity or begin your journey toward a bachelor's degree at Ridgewater College. Hundreds of students complete their first two years of virtually any four-year degree at Ridgewater where tuition is very affordable before transferring to their preferred university.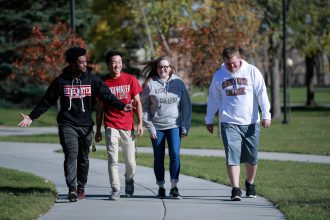 Learn why Ridgewater is right for you!
Request Information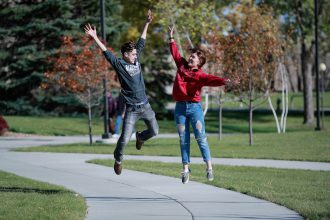 Get started on your future!
Apply Today