Physics and Engineering
Physicists and engineers know cool stuff. They know why a diet pop can floats, while sugared pop sinks. They can tell you why the sun makes pavement hotter than grass. If you ponder why the physical world around you works the way it does, physics could become one of your favorite classes and the launching pad for a wide variety of challenging careers.
Program Requirements and Job Outlook
Liberal Arts and Sciences AA
Class delivery
Hutchinson and Willmar campuses
Video conferencing between campuses
Engineering Fall courses
Physics Fall courses
Engineering Spring courses
Physics Spring courses
Knowledge you will gain
Physical phenomena
Mechanics, waves, and electricity
Physics of motion and rotation
Mechanical energy, sound, and waves
Computer simulations and lab investigations
Choose Ridgewater
Physics provides foundational knowledge and skills that most pre-engineering students take early in their college years. It helps them understand and predict the physical world to make products and services to help people every day. Students pursuing medical majors like pharmacy, physician or occupational therapy have been glad they took physics at Ridgewater because of the small class sizes, personal attention and ability to connect with committed faculty.
Attributes that help students thrive
Faculty focused on students rather than research
Low student-to-teacher ratios for personal attention
Challenging coursework to prepare students for transfer universities
Supportive, student cohort taking similar classes
Recorded lectures and labs, helpful for review
Spring industrial tour to observe real-life applications
Affordable tuition
Whether physics is required for your major or it intrigues you as a science elective, understanding the world you live in can certainly be helpful. Take a class or two out of curiosity or begin your journey toward a bachelor's degree at Ridgewater College. Hundreds of students complete their first two years of virtually any four-year degree at Ridgewater where tuition is very affordable before transferring to their preferred university.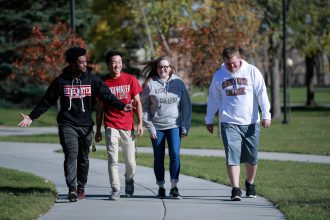 Learn why Ridgewater is right for you!
Request Information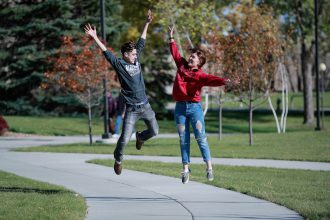 Get started on your future!
Apply Today