Marketing and Design Program
Marketing and design skills go together like ad pop-ups and social media. A marketing expert with great ideas need not depend on others to move concepts into reality. With promotional know-how, creative design, and high-tech, programming skills, Ridgewater Marketing and Design students enjoy a unique, hands-on confidence to take multimedia campaigns from beginning to end.
Program Requirements and Job Outlook
Marketing & Design AASMarketing and Design Diploma
Program delivery
Hutchinson and Willmar campuses
Online – blended
Fall and spring starts
Skills you will learn
Marketing and sales theory
Advertising and promotion
Spreadsheets and databases
Multimedia and the web
Color theory and design elements
Image editing and usage
E-commerce data and decision-making
Interpersonal and digital communications
Choose Ridgewater
Marketing and multimedia design students combine the best of two exciting, highly in-demand worlds in Ridgewater's Marketing and Design program. With the help of our current, approachable, experienced faculty, you will develop a strong marketing and business foundation and then apply your ideas to web programming, e-commerce, social media, and graphic design. For the self-motivated graduates, this exploding industry awaits you with endless opportunities!
Program attributes that help students thrive
Comprehensive education to market all aspects of business
Collaborative learning through interactive classroom sessions and hands-on assignments
Partner in Business Cluster of programs for flexibility in courses and student interests
Convenient online format for some classes
Strong industry partnerships for hands-on internships
Leadership and business competition opportunities, including DECA business club
Partnership with Concordia University, St. Paul for students pursuing a Bachelor's degree in Business Administration on the Ridgewater Campus
If you love working with people, but you're also great at working creatively on computers, Marketing and Design is your ticket to a win-win career you'll love!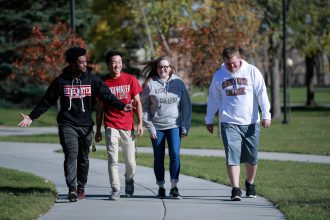 Learn why Ridgewater is right for you!
Request Information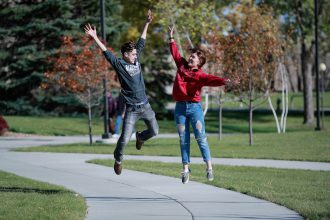 Get started on your future!
Apply Today