Psychology and Psychology Transfer Pathway
Human behavior and how the mind works can be incredibly intriguing. If you are fascinated about why people act the way they do and about the mental and emotional factors that drive people, you will definitely benefit from knowing more about psychology. Interacting with colleagues, family members, friends, and others with psychological understanding can give you a helpful edge.
Now offering Psychology Pathway! If you complete a Transfer Pathway degree program at Ridgewater College and are admitted to any of the 7 Minnesota State universities, you will be guaranteed junior status and given assurance that all 60 college credits will count toward the related bachelor's degree.
Program Requirements and Job Outlook
Liberal Arts and Sciences AA Psychology Transfer Pathway AA
Program delivery
Blended online with either Hutchinson or Willmar campuses
Hutchinson and Willmar campuses
Online
Knowledge you will gain
Introduction to psychology
Counseling techniques
Developmental and abnormal psychology
Pharmacology
Specialized psychology. i.e. aging populations, women and children
Group processes like communication, counseling, and leadership
Experiential, scientific lab methods
Choose Ridgewater
Psychology helps you understand yourself and others. Maybe you want to help others with who you share a struggle or challenge. Or perhaps you want to master psychology to help address society's growing mental health challenges. Students are the top priority for Ridgewater faculty who focus entirely on teaching, undistracted by research. Our faculty complement curriculum with their real-world experiences in counseling psychology, school psychology, and child and family counseling. Ridgewater can develop a strong psychological foundation that can be helpful in most human services, but especially in health care, law enforcement, education, marketing, communications, social services, and business.
Attributes that help students thrive
Broad course variety, including both traditional and applied psychology
Low student-to-teacher ratios to enhance personal connections
Virtual psychology lab
Community connections: brain conference, virtual dementia tour, nursing homes, and senior centers
Excellent education (including Quality Matters certification) for an affordable investment
Gaining self-awareness and learning the psychology of what makes people tick offers huge insights into getting along with others and helping others. Take a Psychology class or two out of curiosity or begin your journey toward a bachelor's degree at Ridgewater College. Hundreds of students complete their first two years of virtually any four-year degree at Ridgewater where tuition is very affordable before transferring to their preferred university.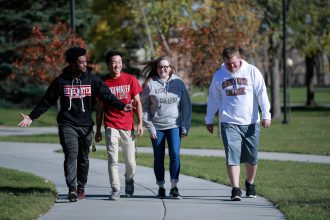 Learn why Ridgewater is right for you!
Request Information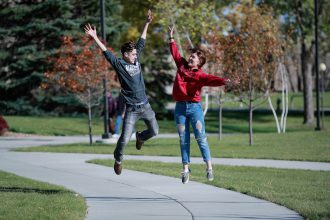 Get started on your future!
Apply Today