Multimedia Design Technology Program
Creativity partners with technical know-how for students in Ridgewater College's Multimedia Design Technology (MMDT) program. If you are inspired to design and communicate creatively, Ridgewater can teach you current industry software skills and artistic strategies to enjoy a career where you develop print and digital projects that help your clients promote, invite, inform, and entertain.
Program Requirements and Job Outlook
Multimedia Design Technology AAS Multimedia Design Technology Diploma
Program Delivery
Online
Fall and Spring start
Skills you'll learn
Photo composition and editing
Animation
Illustration
Image creation and interactivity
Pagination
Web design/basic programming
Problem-solving
Attention to detail
Infographics
Color and type theory
Choose Ridgewater
Helping you succeed is our greatest priority. It drives everything we do! Our most successful Multimedia Design Technology students think creatively, value originality, strive to be artistic, are comfortable on computers, embrace social media, find reward in developing their problem-solving skills, enjoy life-long learning, and understand the value of good communication skills.
Program Distinction
Multimedia Design Technology course MMDT 1008 Introduction to Computer Graphics meets national Quality Matters standards. The same instructor has integrated best practices into other courses as well.
Program attributes that help students thrive
Flexible program format available on campus, online or some of each!
Real-world individual and group projects with real-world clients
Personalized attention
Collaborative coursework with other business-related programs
Internships
Unique combination of design and programming in the same department
Recorded class discussions and lectures
Professional portfolio development
Flexible degree plans to meet student goals
Online/on-campus atmosphere of inspiration, creativity, and innovation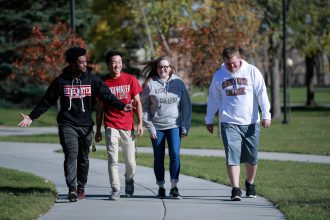 Learn why Ridgewater is right for you!
Request Information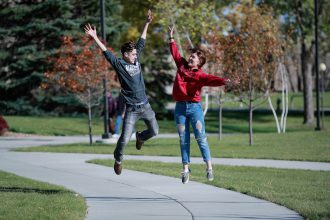 Get started on your future!
Apply Today