Global Studies
A global society requires a global understanding. Today's world is connected across land and sea more than ever. Global issues fill news coverage every day, from political talks and military maneuvers to emerging technologies and vacation destinations. Cultural globalization enriches your life. Why not incorporate your international appreciation into your workplace assets and personal citizenship with a Global Studies certificate.
Program Requirements and Job Outlook
Liberal Arts and Sciences AAGlobal Studies Certificate
Program delivery
Knowledge you will gain
Beginning Spanish
Cultural anthropology
Geography and history
Cultural music and literature
International relations and economics
Racial and cultural minorities
Digital communications
Choose Ridgewater
Global Studies students enjoy small class sizes and personal attention at Ridgewater. Our dedicated, friendly faculty create an engaging environment to foster student success. Intertwined global information from multiple subjects helps create your personal worldview. This new global perspective can influence your future behaviors and personal engagement with peers, international friends, and coworkers. Make it a great addition to a Liberal Arts AA degree or any degree!
Program attributes that help students thrive
Student engagement with fun and difficult international topics
Accessible, open-minded faculty
Broadened world views explored through composition
Study abroad for credits with students from partner colleges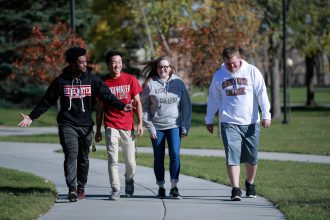 Learn why Ridgewater is right for you!
Request Information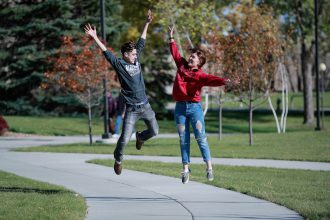 Get started on your future!
Apply Today