Activity Director Program
Aging senior citizens need people to work with them every day. Ridgewater's Activity Director program trains you for rewarding careers that combine compassion with purpose and fun to help senior citizens enjoy their later years while living in assisted living, memory care or long-term care facilities. You become the reason they have a social life that might include game days, field trips, social events, memory-building activities, and more!
Program Requirements and Job Outlook
Activity Director AAS Activity Director Certificate
Program delivery
Online
Fall and spring starts
The Activity Professional
Activity Professionals plan and coordinate social, physical, and cognitive activity programs to enhance and promote the quality of life for the elderly in long-term care, assisted living, retirement communities, and other aging services. They plan weekly and monthly activity calendars, and implement a variety of intervention methods and techniques for working with residents or clients in group activities or in a one-to-one setting. Activity Professionals are also responsible for calendar planning, coordinating social and special events, community engagement, and leading various activity groups.
The Activity Director manages the activity department and program. Duties include supervising and training staff, planning and implementing activity programs and calendars, communicating with department supervisors, maintaining records and policies, and program evaluation. Some positions may also include volunteer management.
Depending on the type of facility Activity Directors may have the title of Life Enrichment, Activity Coordinator, Social Program Coordinator, Recreation Director, or Leisure Services Director.
Skills you will learn
Activity planning, and delivery of activity programs across the continuum of aging services that support the wellness model
Care planning and documentation
Assessment of leisure and activity interests
Current aging issues
Volunteer management
Cultural diversity
Activity department management
Communication and leadership skills
Development of professional resources, networks and contacts
Choose Ridgewater
Ridgewater's Activity Director program is the longest-standing program in the country for teaching students to work with the elderly population in a social setting. Students benefit from our industry-recognized instructor who has over 35 years of experience in activity programming, delivery, and management. She helps develop students' compassion and understanding of the aging generation to meld a perfect mix of caring for and caring about our aging population that supports meaningful quality of life engagement.
Program distinction
The Modular Education Program for Activity Professionals (MEPAP) online classes are NCCAP approved and required for national certification. MEPAP Part 1 & 2 are a pathway to the certificate and AAS degree.
Program attributes that help students thrive
Flexible online program format which opens the door for students near and far
Experienced online instructor well known in activity profession
Internships, volunteer experiences, and community service to garner support and build confidence
Hands-on activity assignments and projects for students to gain experience in the field or enhance current work position
Prior learning/work experience credit for those who are eligible
Continuing collaboration and networking with current and past students through Facebook
Connect to state and national professional networks for continued professional development
Our most successful Activity Director students are good at time management, self-motivation, technology skills, and have reasonable reading and writing communication skills. They are creative, energetic, flexible, and passionate in what they do! There's a growing, aging population waiting for people like you!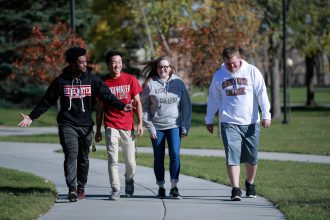 Learn why Ridgewater is right for you!
Request Information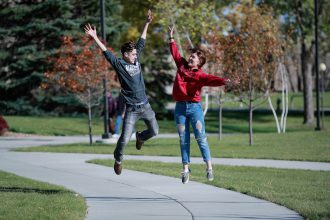 Get started on your future!
Apply Today