Peace Officer Program
Criminal Justice/Peace Officer Information Session
Do you feel a call to help, work for justice, and be proud of what you do? Explore the opportunities in the field of criminal justice and service as a peace officer. Build your educational foundation or prepare to enter the workforce in just two years.
Criminal Justice Transfer Pathway
Peace Officer
Peace Officer/Public Safety Transfer Pathway
December 4 @ 5 pm
December 5 at 12 noon
Virtual on Zoom
Criminal Justice/Peace Officer Info Session RSVP
Public safety and criminal justice are critical demands from today's citizens. Police, deputies, parole officers, troopers, and other authoritative figures enforce the law and create order. Sirens, tasers, and uniforms get people's attention, but it's skilled professionals like Ridgewater's Peace Officer graduates who become peace officers who put their lives on the line to protect and to serve.
Program Requirements and Job Outlook
Peace Officer AAS
Peace Officer/Public Safety Transfer Pathway AS
Program delivery
Online – fully or blended with some in-person classes at Willmar campus
Fall and spring starts
Skills you will learn
Criminal law
Police ethics and leadership
Self-defense and enforcement tactics
Homeland security
Crime scene simulations
Criminal investigations
Public record reporting
Media communications
Choose Ridgewater
Nationally recognized as one of the top 20 online associate degree law enforcement programs, Ridgewater's Peace Officer program is comprehensive training with a long tradition. Experienced law professionals prepare students to either take their Minnesota Peace Officer's Standards and Training (POST) Board exam to enter the workforce or to transfer to obtain a related bachelor's degree. A strong partnership with St. Cloud State University allows students to easily transfer. Available fully online (with exception to the 10-week skills training) or blended with online and on-campus classes, Ridgewater's established program is helping fill the increasing demand for law enforcement. Jobs are waiting for you!
Program Distinction
Certified by the Minnesota Board of Peace Officer Standards and Training
Program attributes that help students thrive
On campus option for the college experience for those looking for the social interaction
Online option provides convenience and flexibility to working students or those with families
Seasoned instructors are current with the latest industry tactics and challenges
Students graduate with the strong foundation needed for skills training with the Minnesota Peace Officer's Standards and Training (POST)
Ridgewater's most successful Peace Officer graduates work well independently and with a team, communicate clearly both verbally and written, and comprehend information well. They can take charge of a situation and yet follow orders, and are physically fit or willing to pursue that goal. When the difference could be between life and death in an intense situation, Ridgewater wants you to be among the most prepared. We can get you there!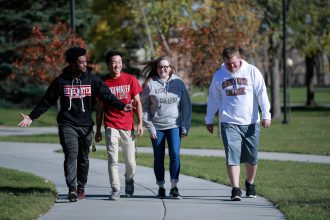 Learn why Ridgewater is right for you!
Request Information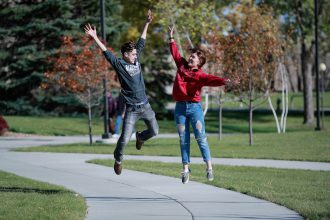 Get started on your future!
Apply Today