Biology
Biology is the study of living organisms and vital processes. Learn why mold grows, plants die, and muscles hurt when you work hard. Cell biology, environmental science, fish management, and genetics are a few careers you can pursue with an understanding of biology. Microscope lovers succeed in Ridgewater's small classes where faculty are accessible and classmates know your name.
Program Requirements and Job Outlook
Biology AS
Class delivery
Blended online with either Hutchinson or Willmar campuses
Hutchinson and Willmar campuses
Online
Fall and spring options
Knowledge you will gain
General biology and microbiology
Human anatomy and physiology
Chemistry and organic chemistry
Algebra and trigonometry
Calculus and statistics
Environmental science and conservation of natural resources
Choose Ridgewater
Biology curiosity can inspire you to dig deeper and to know more. Ridgewater's broad biology offerings can lay the groundwork for numerous possibilities or help you discover a specialized interest to pursue. Many Ridgewater students who concentrate on biological sciences are interested in nursing or a variety of healthcare careers such as dentistry, pharmacy, optometry, chiropractic, biochemistry, and veterinary medicine. We provide the personal, academic advising needed to explore possibilities and to put you on the right track to your chosen baccalaureate institution. We highly recommend you visit that college by the spring of your freshman year. Ridgewater works closely with your intended transfer four-year college to ensure a smooth transition.
Attributes that help students thrive
Small class sizes
State-of-the-art facilities
Nurturing yet challenging environment
Accessible, caring instructors
Broad career opportunities
Experienced, honored faculty
Biology students at Ridgewater enjoy small classes and personal attention to build their foundational science skills. Learn biology where your classroom instructor is also your lab instructor. Take your minimum or start your journey toward a bachelor's degree (or higher) at Ridgewater College.
Hundreds of students complete their first two years of virtually any four-year degree at Ridgewater where tuition is very affordable before transferring to their preferred university.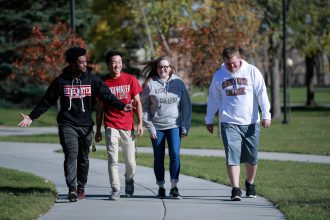 Learn why Ridgewater is right for you!
Request Information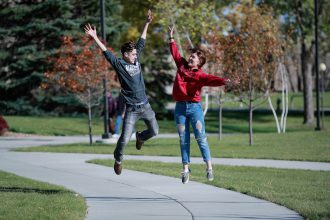 Get started on your future!
Apply Today