Health Sciences Broad Field Degree
Health care is an in-demand, broad career field with thousands of possibilities. How do you decide? Sometimes you simply need to start. With Ridgewater's Health Sciences Broad Field AS degree, you obtain a solid health science foundation. You can transfer it into a university bachelor's degree or apply it toward a two-year health degree like nursing. What's right for you?
Program Requirements and Job Outlook
Health Sciences Broad Field AS
Program delivery
Hutchinson and Willmar campuses
Fall, spring and summer classes
Knowledge you will gain
Anatomy
Biology
Chemistry
Communications
Nutrition
Physiology
Psychology
Sociology
Statistics
Choose Ridgewater
Healthcare professionals share some key commonalities. They enjoy learning about the human body and mind, they understand people, and they want to help others be well. Ridgewater's unique Health Sciences Broad Field AS degree prepares you for many options so you are ready when you decide your specific goal. Our personal, academic advising helps you explore healthcare possibilities at Ridgewater or at your chosen four-year university. We highly recommend you visit that college by the spring of your freshman year, so Ridgewater advisors can help ensure a smooth transition.
Attributes that help students thrive
Small class sizes for personal attention
State-of-the-art facilities
Accessible, caring faculty focused on teaching, not research
Broad, flexible career opportunities
Health Sciences Broad Field students at Ridgewater enjoy a friendly atmosphere where you can ask questions any time. Build your confidence and healthcare relationships as you learn from instructors who teach the material as well as conduct their labs. Earn your AS degree at Ridgewater or apply it toward a bachelor's degree.
Hundreds of students complete their first two years of virtually any four-year degree at Ridgewater where tuition is very affordable before transferring to their preferred university.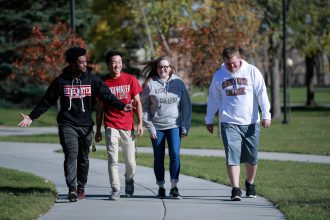 Learn why Ridgewater is right for you!
Request Information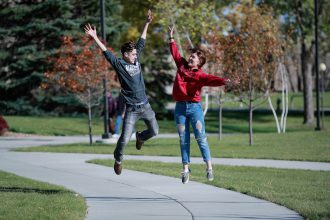 Get started on your future!
Apply Today