Nondestructive Testing Technology (NDT) Program
Ensuring product and quality safety is at the heart of everything done at Ridgewater's Nondestructive Testing Technology (NDT) program. Using a variety of inspection methods, students learn to detect internal and external imperfections or defects in everything from planes, trains, and automobiles to bridges, roller coasters, and pipelines. High demand in all industries with high earning potential make this a career you'll want to explore!
Ridgewater College is recognized as one of the nation's best NDT programs. We have been spotlighted by the American Society for Nondestructive Testing (ASNT) and featured in its Materials Evaluation publication, as well as the American Welding Society's (AWS) Inspection Trends publication.
Program Requirements and Job Outlook
Nondestructive Testing Technology AAS Nondestructive Testing Technology Diploma
Program delivery
Hutchinson campus
Fall and spring starts
Skills you will learn
A wide variety of inspection methods including:

Magnetic particle
Penetrants
Ultrasonic
Phased array
Eddy current
Radiography
Computerized radiography
Visual

Safe testing practices
Product dependability and safety
Welding quality control
Equipment you will use
X-ray tubes
Isotope exposure devices
Eddy current instruments
Magnetic particle units
Ultrasonic
Phased array
Computerized radiography
Computerized tomography imaging
Liquid penetrant line systems
Choose Ridgewater
The gold standard for industrial inspection training is set in Ridgewater College's Nondestructive Testing Technology (NDT) program. Well-known throughout the country and within the industry as having the most extensive training and best equipped, leading edge, nondestructive testing facility, Ridgewater's program is one of the best colleges in the United States for NDT education and was spotlighted by the American Society for Nondestructive Testing (ASNT) in its Materials Evaluation publication. Being the longest running program doesn't hurt either – established in 1969! Our most successful students are those who like to work with their hands to apply scientific principles, take pride in being detail-oriented, and are trustworthy and reliable for an industry that requires a high level of integrity and accountability in its reporting.
Program distinction
Ridgewater College Nondestructive Technology faculty hold a number of level III credentials.
Program attributes that help students thrive
Industry partners that visit Ridgewater yearly to recruit our interns and graduates
Current industry equipment
Hands-on learning for hands-on work
97-100% job placement since 2010 for program graduates
Ability to work at your own pace – flexible environment
Personalized instruction from industry experts
Note: For information about Ridgewater's Nondestructive Technology Customized Training and Continuing Education, go to www.ridgewater.edu/customized or call 320-234-8537.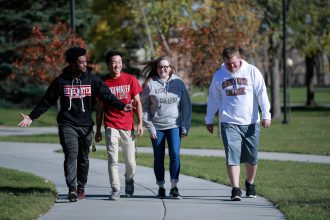 Learn why Ridgewater is right for you!
Request information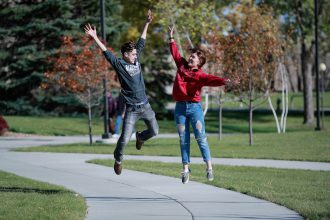 Get started on your future!
Apply Today