Web Developer Program
Websites launch by the millions each year.  No surprise there, since it's the hottest marketing and communication tool of this century. Websites have changed the way businesses do business, agencies share opportunities, and organizations promote purposes. Ridgewater's Web Developer graduates of all ages are helping to meet the constant demand in this exciting, digital era.
Program Requirements and Job Outlook
Web Developer AASWeb Developer Diploma
Program delivery
Online
Fall and spring starts
Skills you will learn
How the Internet works and how people use it
Web navigation and functionality
Language coding in HTML, CSS, HTTP, PHP, Java, and JavaScript
Mobile and desktop website management
Elements of attractive web page design
Adobe Photoshop
Website sitemaps and structure
Content management systems
Networking
Web accessibility and assistive technologies
Choose Ridgewater
Web development is a unique blend of detail-oriented programming and creative graphic design not usually available in one comprehensive program. Key courses from Ridgewater's Multimedia Design Technology program and our Computer Programming department combine for a hybrid education that makes you an asset for your employer. It is one of the reasons students choose Ridgewater. Thanks to recent upgrades from a Rural Information Technology Alliance grant the last few years, Ridgewater has some of the most advanced, state-of-the-art equipment and computer facilities for web programming and web development.
Program attributes that help students thrive
Flexible schedule for working and commuting students
Varied class formats: classroom, web broadcasting, recorded, and online
Strong community and business relationships for internships
100% job placement the last several years
Specialized social media sites for student educational collaboration and networking
Successful Web Developer students are creative and good problem solvers as they design and implement some of the millions of websites that launch each year.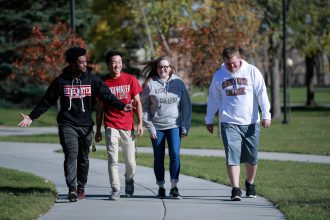 Learn why Ridgewater is right for you!
Request Information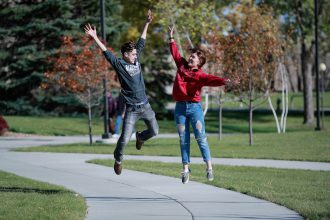 Get started on your future!
Apply Today