Communication Studies and Communication Studies Transfer Pathway
Communication – it is the art of effectively expressing yourself and correctly understanding others. A great idea gains supportive life when its communicator presents it in an organized, interesting, concise, and thoughtful way. Improve both your public and personal life by becoming a purposeful communicator. Ridgewater can make it happen!
Now offering Communication Studies Pathway! If you complete a Transfer Pathway degree program at Ridgewater College and are admitted to any of the 7 Minnesota State universities, you will be guaranteed junior status and given assurance that all 60 college credits will count toward the related bachelor's degree.
Program Requirements and Job Outlook
Liberal Arts and Sciences AA Communication Studies Transfer Pathway AA Communication Studies Certificate
Program delivery
Hutchinson and Willmar campuses
Fully or blended online with Willmar campus
Knowledge you can gain
Interpersonal communication
Public speaking
Small group dynamics
Intercultural sensitivity through study abroad
Listening
Argumentation
Organizational communication
Computer communication methodologies
Gender communication
Choose Ridgewater
Effective communication requires good listening, speaking, writing, written interpretation, and body language. We can help you with all of those! With one of the largest, two-year college communication studies curricula, Ridgewater offers a Communication Studies certificate that can give you an employability edge or get you a step ahead when you transfer for a more advanced degree.
Attributes that help students thrive
Broad class variety
Practical application, i.e. career research and speeches
Small class sizes for personal attention
Connected faculty with universities to ensure transferability
Engaging class interaction
Become a better communicator to build confidence, improve work skills, strengthen relationships, or prepare for your next educational goal. A Communication Studies certificate is a great foundation for a similar degree, which is a common bachelor's focus for graduate degree seekers in such areas as law, political science, or social work. Hundreds of students complete their first two years of virtually any four-year degree at Ridgewater where tuition is very affordable before transferring to their preferred university.
Program Report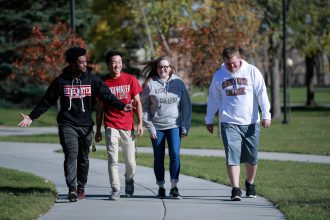 Learn why Ridgewater is right for you!
Request Information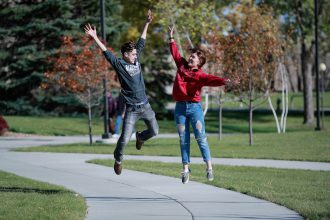 Get started on your future!
Apply Today