Agronomy Applicator Technician
Program Requirements and Job Outlook
Agronomy Applicator Technician Diploma
Program Delivery
Willmar
Fall and spring starts
About the Program
Become certified for one of the most in-demand occupations in agriculture. The Agronomy Applicator Technology diploma is a one-year program that trains you to be an effective and efficient custom applicator through classroom, laboratory and internship experiences.
Among topics you will learn are:
Pest management
Crop scouting
Crop protection products
Ag industry machinery maintenance
Pesticide and fertilizer equipment
Basic/advanced custom application
Hands-on experiences that build confidence include operating forklifts, self-propelled sprayers, fertilizer applicators, skid loaders, and semis. Students in Ridgewater's nationally recognized Agriculture program excel in the workforce in part due to the commitment to and experience in required, paid internships.
Students may also earn the following certifications and licenses:
Forklifts
Commercial applicator
First Aid
Class A Commercial driver (CDL)
OSHA 10-hour (Occupational Safety and Health Administration)
In addition, you may also choose to attain complementary credentials by taking additional coursework in Agri-business and Crop Sciences, if desired.
Career Info
In Midwest agronomy centers, a serious shortage exists for qualified applicator technicians. The regional demand for custom applicators is expected to continue to increase.
Program Distinctions
Largest 2-year MN agriculture program; first US Agronomy Tech program
Custom application training using state-of-the-art application equipment, monitors and software
2 paid internship experiences
11 full-time faculty with strong industry experience
Networking with other students and industry through the Professional Agriculture Students (PAS) club, earning champion and top 10 honors in the national PAS crops contest
2017 nationally recognized Outstanding Postsecondary/Adult Agriculture Education program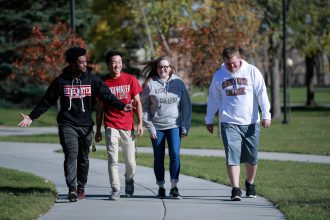 Learn why Ridgewater is right for you!
Request Information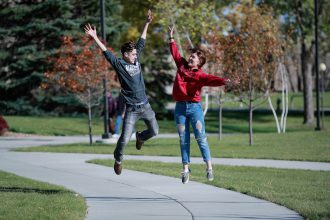 Get started on your future today!
Apply Today!