Meat Cutting
Agriculture Programs and Careers Information Session
Agriculture introduction and programs
Engage and network with industry partners for potential internships and employment
Industry panel discussion
Admissions information and processes
Department tour
Thursday, October 19  |  9:00 – 10:30 am  |  Willmar Campus
Agriculture Programs & Careers Information Session
Agriculture introduction and programs
Engage and network with industry partners for potential internships and employment
Industry panel discussion
Admissions information and processes
Department tour
Thursday, August 10
1:00 – 3:00 pm
Willmar Campus
About the Program
Meat cutters are critical team members in the process that moves agricultural animal assets to satisfied consumers' tables. Who's hungry?
As a leader in agricultural education, we're excited to now offer a Meat Cutting Certificate and beginning Spring Semester 2024 a newly expanded Advanced Meat Processing Certificate and are now accepting applications.
Coursework will be online while skills applications will include in-person, off-campus labs at licensed partner facilities. In just one semester, you will gain confidence in:
Meat cutting equipment use and procedures
Food safety
Direct farm marketing
Livestock and poultry slaughtering and processing
Advanced meat processing fundamentals
Students will also choose one of two electives: wild game animal processing or introductory animal science. You must be at least 18 years of age to enroll in this program. Lifting is required.
Program Requirements and Job Outlook
Beginning Meat Cutting Certificate Advanced Meat Processing Certificate
Program Delivery
Online classroom, with asynchronous delivery for maximum flexibility
In-person, off-campus labs, with labs done at a facility near the student, if available (we partner with students to identify a location close to their home or near campus)
Labs include 16 hours of hands-on practice each week
Fall and spring semester starts, with the ability to start anytime during the academic year
Classes run in four-week blocks
Program Distinctions
Flexible blended delivery with online courses and in-person labs
Hands-on education
Real-world experience through certified partners near you
Ability to take a full certificate or individual courses
Career Info
Retirements of small-town butchers and growing shortages of meat processing workers due to the pandemic have elevated the need for training more meat cutters.
Meat cutters can earn between $16.00-$27.75 per hour. The demand is expected to grow at a rate of 2.4% for the next 10 years.
Ridgewater Meat Cutting graduates will enter the workforce as entry-level meat cutters, working in production facilities or butcher shops. With experience, graduates can advance or pursue additional training for more advanced processing or entrepreneurial challenges.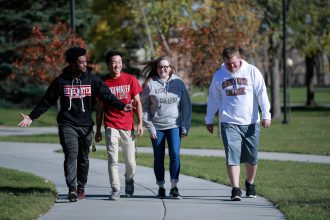 Learn why Ridgewater is right for you!
Request Information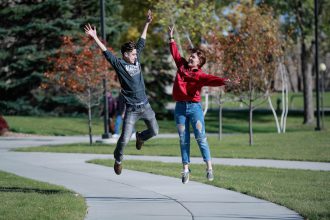 Get started on your future!
Apply Today