Theater
Enter, stage left, for some memorable fun. Theater courses and experiences help you explore your talents as well and build your skills in teamwork, critical thinking, creativity, leadership, and communication. You don't have to be a theater major to excel and have fun in college or community theatre. You just need to say, YES!
Program Requirements and Job Outlook
Liberal Arts and Sciences AA
Class delivery options
Willmar campus and online
Skills you will learn
Acting
Stage presence
Stagecraft – set design and creation
Technical lighting and sound systems
Poster design
Choose Ridgewater
Fine arts opportunities like those at Ridgewater College give cast and crew members the chance to be involved in a variety of roles. With a mix of non-musicals and musicals, Ridgewater's Theatre department aims to put students first making decisions based on the interests and skill sets of those involved.
Class distinctions
Ridgewater Theatre Director Matt Hegdahl was honored in January 2018 with a Commendation of Achievement for Directing and Playwriting for the recent production of "King Ed." Students also received recognition for work on and off the stage from the Region 5 Kennedy Center American College Theater Festival.
Class attributes that help students thrive
Fun learning environment
No experience required – anyone can get involved!
Hands-on experiences in class and in productions
Opportunities to work with students and community members
Active Fine Arts Club
Small, close-knit casts and crews
Opportunities to assist with directing and stage management
Flexible scheduling for rehearsals to accommodate school and work schedules
Want to expand your comfort zone in fine arts? Take an introductory theatre or acting class to learn the basics or watch for the next audition to take your talents to the next level at curtain call!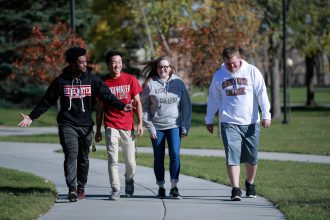 Learn why Ridgewater is right for you!
Request Information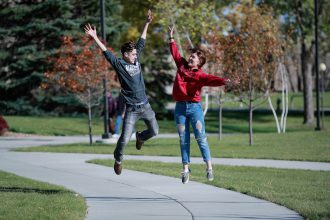 Get started on your future!
Apply Today