Farm Operation and Management Program
Farming is more than feeding, planting, and harvesting. This highly technical and honorable profession incorporates more equipment and science than ever before! Explore all the phases of technical agriculture that make daily operations run smoothly and profitably. Knowing current farm operation and management skills ensure your success on your family farm or the farm you help operate or manage.
Program Requirements and Job Outlook
Farm Operation and Management AAS Farm Operation and Management Diploma Precision Farming Certificate
Program delivery
Willmar campus
Fall and spring starts
Skills you will learn
Farm financial management
Crop food, production, and protection practices
Commodity marketing
Livestock feeding, breeding, and management
Office management
Choose Ridgewater
Ridgewater's Farm Operation and Management program juggles academic training with seasonal farm schedules via on-farm internship experiences. We bring agriculture excellence to the place you pour your heart and soul into daily. As a program within Minnesota's largest two-year Agriculture department, Farm Operations and Management enables you to apply skills, connect with industry leaders, and explore the most effective strategies to improve your farm's success.
Program Distinctions
2017 Nationally recognized Outstanding Postsecondary/Adult Agriculture Education program
Certifications available: Commercial Driver's License, OSHA Forklift, OSHA 10-hours, Commercial or Private Applicator, FAA Part 107 Drone
Specialization options
Dairy Science
Farm Management
Crop Science
Animal Science
Program attributes that help students thrive
State-of-the-art technology labs and facilities
Hands-on training at school farm, labs, and shops
Four internships at your farm or other farms
Strong local industry partnerships for field trips and networking
Electives for customized education: beef, swine or dairy management; machine maintenance and repair; integrated pest management; or plant food and crop protection
Active Professional Agricultural Students (PAS) Club and Rodeo Club, with great state and national honors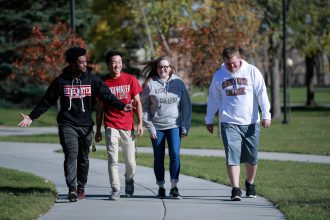 Learn why Ridgewater is right for you!
Request Information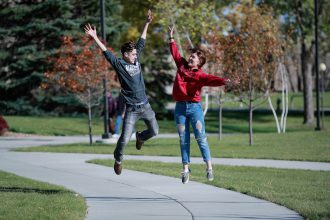 Get started on your future!
Apply Today