Early Childhood Education Department
Young children make adults with young hearts smile ear to ear when they hear playful giggles and see the unconditional enthusiasm. If youngsters make your heart go pitter-pat, Ridgewater's Early Childhood Education program can prepare you to work with infants, toddlers, and preschoolers with developmentally appropriate activities for many light-bulb moments too in a variety of settings. Since industry demand is currently critically high, jobs are waiting for graduates who pursue a certificate, two-year degree or a bachelor's degree.
Program Requirements and Job Outlook
Early Childhood Education Transfer Pathway ASEarly Childhood Education Certificate
Program delivery
Blended online with either Hutchinson and Willmar campuses
Knowledge you will gain
Child development
Language activities
Activity ideas
Behavior intervention
Health and mental health in early childhood
Foundations of early childhood
Practices and assessments
Methods and curriculum development
Special education
Choose Ridgewater
If you know you like youngsters, daily variety, and you appreciate individual differences, Early Childhood Education might be the perfect fit for you. Not sure how long you want to invest in your education? Ridgewater has several options! You could start with our new online Early Childhood certificate to get a taste of the field. Or you can jump in with full commitment and affordability to earn your associate of science degree at Ridgewater and then seamlessly transfer to Southwest Minnesota State University-Marshall to obtain your bachelor's degree. That's right; you can start at Ridgewater to obtain your Minnesota Early Childhood license so you can teach prekindergarten through grade three. Not many careers can top the personal satisfaction of educators who mold the future.
Program Distinction
ECED 1125 Child Development meets national Quality Matters standards. Many best practices have been integrated into other courses as well.
Program attributes that help students thrive
Convenient one-day-a-week format for busy schedules
Practical, hands-on activities for little tike and preschooler engagement
Coursework complemented with community service opportunities
Strong community partnerships to build industry networks
Internships that build confidence and open employment doors
Collaboration with area early childhood centers to work directly with young children
Children need many caring adults who can make a difference in their lives. If you have the heart, Ridgewater can help make it happen!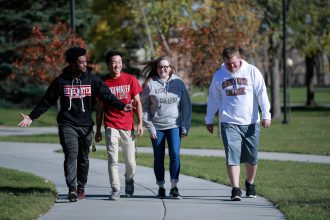 Learn why Ridgewater is right for you!
Request Information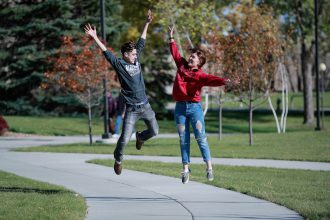 Get started on your future!
Apply Today