English and English Transfer Pathway
Liberal Arts Information Session
Learn how Ridgewater College can put you on the path to your four-year degree in virtually any major! Whether the bachelor's degree you seek is artistic, scientific, high-tech, or helping others, we can help you achieve a solid, affordable Liberal Arts & Sciences foundation for a four-year degree.
September 13
5:00 – 6:00 pm
Hutchinson & Willmar Campuses
Liberal Arts Info Session RSVP
Reading books, magazines and websites can take you to faraway places. Accurately interpreting information can land you a job. Granted, English can be a tricky language, but reading, writing and understanding English is key to developing critical thinking skills, clear and effective communication, and successful leadership skills. Build your confidence at Ridgewater!
We are not accepting applications for the English Transfer Pathway at this time.
Program delivery
Blended online with either Hutchinson or Willmar campuses
Hutchinson and Willmar campuses
Online
Knowledge you will gain
Critical and creative reading and writing
Composition processes
Textual analysis
Scholarly information gathering and integration
Deep understanding of a wide range of current topics
Choose Ridgewater
English courses at Ridgewater offer great variety. Learn to express yourself better, write academic research, or study classic or modern literature. Ridgewater's dedicated English faculty can prepare you to write your club's minutes or advance you to your next challenge at a transfer university. We have a strong developmental English sequence, but also student-centered, challenging humanities options. Through class dialogue, varied class structures, and available faculty, we strive to help students become productive citizens who understand English so they may use it for successful communication.
Attributes that help students thrive
Available, approachable faculty
Low student-to-teacher ratios for personal attention
Challenging coursework to prepare students for transfer universities
Free, supportive, academic tutoring
Easily transferable credits
Affordable tuition
Improving your English is not only about correct grammar, but it's also about comprehending and communicating ideas. Take a class or two to strengthen your foundation or begin your journey toward a bachelor's degree at Ridgewater College. Hundreds of students complete their first two years of virtually any four-year degree at Ridgewater where tuition is very affordable before transferring to their preferred university.
Degrees and Certificates
2021-2022

English Degrees Liberal Arts 2021-2022

2020-2021

English Degrees Liberal Arts 2020-2021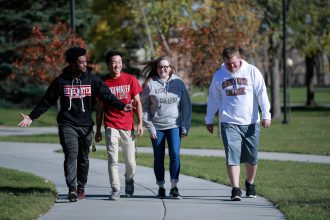 Learn why Ridgewater is right for you!
Request Information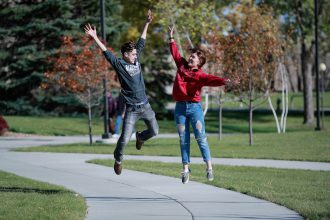 Get started on your future!
Apply Today