Medical Assistant Program
Healthcare clinics require a variety of laboratory, clinical and administrative staff. Medical assistants help people by using some of each of those skills to assist physicians and their patients. If you love healthcare and want to work in an in-demand field with excellent job placement that requires two years or less of training, Ridgewater's Medical Assistant program might be the perfect career for you.
Program Requirements and Job Outlook
Medical Assistant AASMedical Assistant Diploma
Program delivery
Willmar and Hutchinson Campuses
Fall semester start
Full- and part-time options
Clinical skills you will learn
Vital signs
Injections and supply sterilization
Patient positioning and procedure assistance
Assisting in minor office surgery
Laboratory skills you will learn
Phlebotomy and microscopy
CLIA Waived testing
Specimen collection
Electrocardiogram (ECG) recording
Administrative skills you will learn
Appointment scheduling
Insurance claims
Medical coding and records
Medical records management
Choose Ridgewater
Medical assistants work in a variety of clinic areas, so students preparing for broad possibilities look to Ridgewater College for affordable, comprehensive, and excellent training. Not many programs can boast a 100% graduate satisfaction rate since 2011! In our state-of-the-art facilities and at partner offices and clinics, hands-on student experiences are the top priority. Whether students are volunteering in local schools performing vision and hearing tests or enjoying clinical hours in a partner facility, Ridgewater's Medical Assistant students have ample opportunities to build confidence as they apply what they've learned. Our graduates are confident about their excellent skills to help with exams, treatments, medical histories, diagnostic tests, and more.
Program Distinction
Accredited by the Commission on Accreditation of Allied Health Education Programs (25400 US Hwy 19 North Ste. 158, Clearwater, FL 33763, 727-210-2350) upon the recommendation of the Medical Assisting Educational Review Board. Only students who graduate from a CAAHEP-accredited program or ABHES-accredited programs are allowed to take the national certification exam to become a CMA (AAMA).
Program attributes that help students thrive
Six full weeks of practicum and hands-on experience in facilities (200+ hours)
Graduates are prepared to take the Certified Medical Assistant (CMA) national certification examination
Part-time, five-semester option available
Experienced instructors are current with industry practices and equipment
Clinical support positions like medical assistants are critical in health care for smooth medical office and clinic operations, thorough health information and results for diagnoses, and good patient experiences. If you are organized, detail-oriented, sociable, and interested in a high-demand, fast-paced career in health care, let's get you started!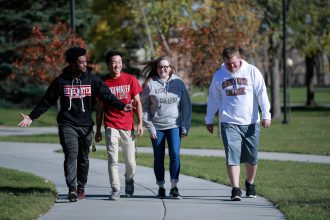 Learn why Ridgewater is right for you!
Request Information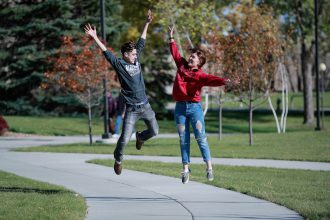 Get started on your future!
Apply Today