Economics
Financial decisions occur on small and large scales every day. Pay with credit or cash? Invest in education or purchase a home? Why do gas prices fluctuate so much? Economics is the study of making good financial choices as you manage scarce resources. You work hard for your money. Learn how personal, business and government decisions influence each other and how understanding them can benefit you personally and professionally.
Program Requirements and Job Outlook
Liberal Arts and Sciences AA
Class delivery
Hutchinson and Willmar campuses
Online
Knowledge you can gain
Personal finance
Microeconomics
Macroeconomics
Choose Ridgewater
Economic awareness leads to wise financial decisions at work and at home. Did you know that economics is generally the most popular field of study at the world's most prestigious universities? Consider it foundational preparation for a business, law or political degree, a leadership or administrative position, or simply personal financial and consumer awareness. Ridgewater's Economics curriculum offers a wide variety of educational tools, from case studies and lecture to media coverage and class discussions. We emphasize that economics is a way of thinking about evolving economic systems, not just facts to memorize. We help you apply theory to your real-world experiences.
Attributes that help students thrive
Online convenience
Varied teaching methods
Structured, yet flexible online format
Low student-to-teacher ratios for personal attention
Easy, quick access to instructors: email, face-to-face, Skype, Facetime, etc.
Affordable tuition
Analyzing consumer trends, understanding supply, and demand, and interpreting finance charts could be the confidence boost needed to pursue a future career promotion. Take a class or two out of curiosity or begin your journey toward a bachelor's degree at Ridgewater College. Hundreds of students complete their first two years of virtually any four-year degree at Ridgewater where tuition is very affordable before transferring to their preferred university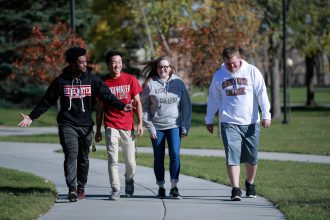 Learn why Ridgewater is right for you!
Request Information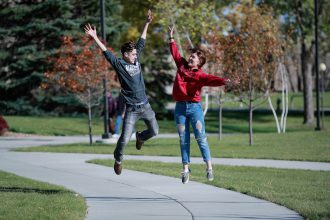 Get started on your future!
Apply Today