Veterinary Technology Program
Veterinary Technology Information Session
Meet our experienced faculty and discover our nationally recognized program. Our state-of-the-art facilities, including our Paws and Claws Clinic, give students an excellent environment for hands-on practice. Our Veterinary Technology program will ensure you're well-prepared for a rewarding, exciting career!
Nov. 30 | 11 am – 12 pm | Virtual on Zoom
Animal lovers who also excel at science and are up for the challenge of rigorous learning should look to the highly-respected and nationally honored Ridgewater College Veterinary Technology program. A combination of a nurse and a medical technologist, a veterinary technician works very closely with a veterinarian and is an integral part of the animal healthcare team.
Program Requirements and Job Outlook
Veterinary Technology AAS
Program delivery
Willmar campus
Fall start
Skills you will learn
Surgical nursing
Anesthesia
Laboratory work
X-ray and imaging
Patient care and nursing
Pharmacology
Client education
Kennel management and animal care
Choose Ridgewater
Ridgewater's nationally recognized Veterinary Technology program has earned accolades for both the program and its faculty. If you want to work with animals but would rather be the veterinary technician than the veterinarian, Ridgewater is the benchmark for excellence for students in the Upper Midwest. To be the best, it's great to learn from the best! Ridgewater's Vet Tech department of two veterinarians and seven veterinary technicians helps ensure that students in small, personal classes learn exactly what future employers demand. Students are set up for success through extensive hands-on lab experiences in the campus Paws and Claws clinic as well as at community partner facilities. We want you to succeed so much that we invite you to test the program's fit for you by taking our online introductory course.
Program Distinctions
Ridgewater's Veterinary Technology program has been ranked as one of the top 50 veterinary technician programs in the country. The American Veterinary Medical Association (AVMA) has granted Ridgewater College's Veterinary Technology program FULL accreditation. The program has been on FULL accreditation since 1993.
Ridgewater has earned "FearFree" certification whereby both staff and students commit to providing animal health care with less fear, anxiety, and stress for animals.
Program attributes that help students thrive
On-site Paws and Claws veterinary wellness clinic
Kennel facility with 50+ dogs, cats, small animals, and exotics
Small class sizes with 8:1 student-to-staff ratio
State-of-the-art equipment, labs, and facilities, including dental, X-ray and surgery units
Strong regional partnerships for field trips and hands-on experiences with large or exotic animals
Local, regional and international internship opportunities
Articulation/transfer agreements with the Universities of Missouri and Wisconsin – River Falls, College of Vet Medicine — complete two years at Ridgewater, and go on to earn your four-year degree!
Veterinary Technology students who succeed in the program love animals, science, and medicine, and are diligent, conscientious, reliable, and compassionate. After all, you're really training to become a veterinary nurse!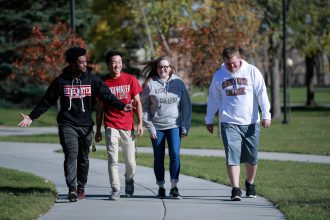 Learn why Ridgewater is right for you!
Request Information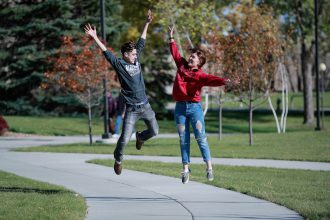 Get started on your future!
Apply Today