Precision Agriculture
Agriculture Programs and Careers Information Session
Agriculture introduction and programs
Engage and network with industry partners for potential internships and employment
Industry panel discussion
Admissions information and processes
Department tour
Thursday, October 19  |  9:00 – 10:30 am  |  Willmar Campus
Global Positioning Systems and Geographic Information Systems (GPS/GIS) technologies combine a passion for agriculture and an aptitude for technology. High-tech GPS equipment isn't just for military strategies and space exploration. Individual farmers and agronomy centers now use aerial and satellite imagery to improve agricultural yields while minimizing inputs. Be the techie who can help others make data-driven, agricultural decisions.
Program Requirements and Job Outlook
Precision Agriculture AASPrecision Agriculture Diploma
Program delivery
Willmar campus
Fall and spring starts
Skills you will learn
Aerial and satellite imagery
Yield correlation maps
GPS receivers
Application rate maps
Field scouting techniques
Precision farming
Remote sensing and image analysis
Electronics troubleshooting
Corn and soybean production
Integrated pest management
Soils and fertility management
Choose Ridgewater
Agricultural efficiency and productivity are at the heart of Ridgewater's Precision Agriculture (formerly GPS/GIS Information Systems Technology Program) program. Our program is the third oldest GPS/GIS program in the U.S, and also part of Minnesota's largest two-year Agriculture department which received national recognition in 2017. If you're looking for excellence in agricultural education and a career that's in high demand, set your phone GPS for Ridgewater College, Willmar Campus.
Program Distinctions
2017 Nationally recognized Outstanding Postsecondary/Adult Agriculture Education program
Certifications available: Commercial Driver's License, OSHA Forklift, OSHA 10-hours, Commercial or Private Applicator, FAA Part 107 Drone
Program attributes that help students thrive
Cutting-edge technology in remote sensing and image analysis
Two paid internships to apply skills and gain experience and confidence
100% job placement
School farm and shop for hands-on training
Strong local industry partnerships for field trips and networking
Very active Professional Agricultural Students (PAS) club
Combine technology know-how with agronomy and general agriculture knowledge for a challenging career helping others succeed in their ag careers as well!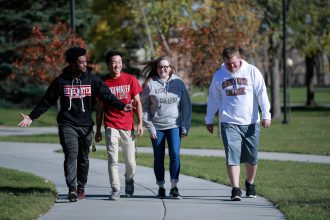 Learn why Ridgewater is right for you!
Request Information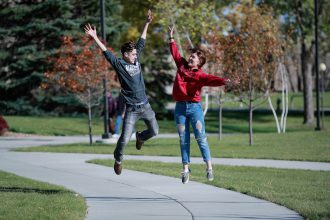 Get started on your future!
Apply Today