Marketing and Sales Management Program
Business skills are assets in nearly every career. Did you know that one in five employees engage in some form of marketing, management, sales, or merchandising? Gain versatile, adaptable skills in Ridgewater's Marketing and Sales Management program. Then enjoy broad opportunities when you enter the exciting, competitive business world.
Program Requirements and Job Outlook
Marketing and Sales Management AAS Marketing and Sales Management Diploma Sales and Management Associate Diploma Entrepreneurship Certificate
Program delivery
Hutchinson and Willmar campuses
Online
Fall and spring starts
Skills you will learn
Marketing and advertising strategies
Merchandising
Sales techniques and customer service
Business communications
Small business management
Human relations
Emerging technologies and social media
Interpersonal communications
Choose Ridgewater
Marketing and business students enjoy a fun, energetic classroom culture in Ridgewater's Marketing and Sales Management program. Small class sizes provide collaborative and interactive hands-on experiences, conveniently arranged in blocks to accommodate family and work schedules. Our approachable, experienced faculty connect you to business opportunities and can even customize your education to strengthen your interests. Look to Ridgewater for quality, relevant, affordable education.
Program attributes that help students thrive
Partner in Business Cluster of programs for flexibility in courses and student interests
Focus on soft skills, personal behaviors and social media marketing and promotion
Strong industry partnerships for hands-on internships, professional speakers, and field trips
Collaborative learning through interactive classroom sessions and hands-on assignments
Leadership and business competition opportunities, including DECA business club
Partnership with Concordia University, St. Paul for students pursuing a Bachelor's degree in Business Administration on the Ridgewater Campus
Price, product, promotion, and place. Become a master of marketing theories, sales strategies, management styles, customer needs, and other business assets. Marketing and Sales Management opens hundreds of doors in nearly any direction you look!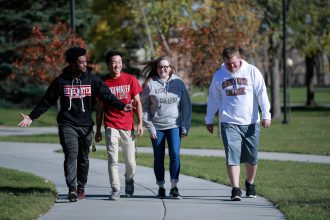 Learn why Ridgewater is right for you!
Request Information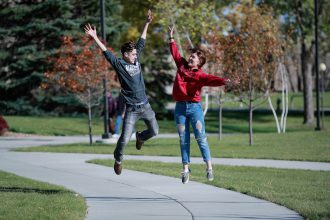 Get started on your future!
Apply Today