Network Administration and Security Program
Network administrators combine a passion for computers and technology into a high-demand career in information technology (IT). Often known for their behind-the-scenes work, network systems administrators manage actual and virtual networks to keep the machines we depend on daily running smoothly. If you like helping others, are an analytical thinker and love learning new technologies in an ever-changing industry, Ridgewater's Network Systems Administrator program could be for you – ENTER here!
Program Requirements and Job Outlook
Network Administration and Security AASNetwork Administration and Security Diploma
Program delivery
Online
Fall and spring starts
Skills you will learn
Installation, design, and maintenance of network hardware and software
Prevention, diagnosis and solving network issues for greatest performance
Utilization of varied server platforms and operating systems
Customer service
Wired and wireless server technologies
Scaled security design
Choose Ridgewater
Network Systems Administration students learn to keep a company or organization computer network current and dependable. Job demand is great for students of all ages who choose Ridgewater College to launch a rewarding, high-pay network career. Thanks to recent upgrades from a Rural Information Technology Alliance grant the last few years, Ridgewater has some of the most advanced, state-of-the-art equipment and computer facilities. Build your confidence with hands-on experience using Cisco networking equipment in Ridgewater's Cisco Academy. Classes lead to the Cisco Certified Network Associate (CCNA) credential. We utilize servers with VMWare virtualization software and virtual labs to teach virtual cloud resource management and various operating systems. Ridgewater is conveniently an official testing site for such certifications as CompTIA A+, Network+, Security+, Microsoft Certified Solutions Expert (MCSE), and Cisco Certified Network Associate (CCNA).
Program Distinction
Cisco Academy since 2002 with a certified instructor also, providing students excellent networking training on industry  networking hardware and software
Microsoft Imagine Academy
CompTIA E2C education-to-consumer member benefits
Program attributes that help students thrive
Flexible schedule for working and commuting students
Varied class formats: classroom, web broadcasting, recorded, and online
Strong community and IT employer relationships for internships and employment
Industry-experienced faculty with varied backgrounds
Active Computer Systems Technology club
Specialized social media sites for student educational collaboration and networking
Whether you want to be a network administrator, IT specialist or eventual network engineer, Ridgewater College's flexible Network Systems Administration program will get you started as a confident network IT professional.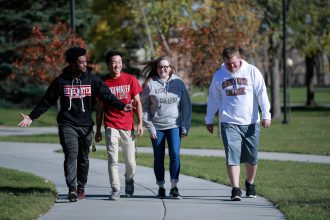 Learn why Ridgewater is right for you!
Request Information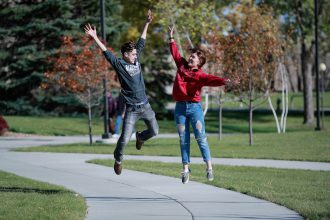 Get started on your future!
Apply Today