Geography
Liberal Arts Information Session
Learn how Ridgewater College can put you on the path to your four-year degree in virtually any major! Whether the bachelor's degree you seek is artistic, scientific, high-tech, or helping others, we can help you achieve a solid, affordable Liberal Arts & Sciences foundation for a four-year degree.
September 13
5:00 – 6:00 pm
Hutchinson & Willmar Campuses
Liberal Arts Info Session RSVP
Geographers study the physical world around us, including the natural and human impact upon it. If you want to explore climate change, energy conservation, or environmental science, take a geography class. Understanding other countries help you better understand diverse cultures and challenges. When you gain broader geographical perspective, you gain insights to better preserve and utilize resources.
Class delivery
Hutchinson and Willmar campuses
Online – blended
Knowledge you will gain
Introduction to geography
World regional geography
Spatial distribution and interaction
Choose Ridgewater
Geography is an ever-changing topic with ripple effects. Fires in one region can change air quality and habitat in another. Volcanoes in Hawaii can impact agriculture, tourism, and aquatic life. Studying geography at Ridgewater can open doors to explore many careers. Meet some of your Minnesota Transfer Curriculum goal requirements in Ridgewater's small class that fall within the areas of History and the Social and Behavior Sciences or Global Perspective.
Attributes that help students thrive
Personal attention
Current event discussions
Take a few geography courses or make it your major! Hundreds of students complete their first two years of virtually any four-year degree at Ridgewater where tuition is very affordable before transferring to their preferred university.
Degrees and Certificates
2021-2022

Degrees Liberal Arts 2021-2022

2020-2021

Degrees Liberal Arts 2020-2021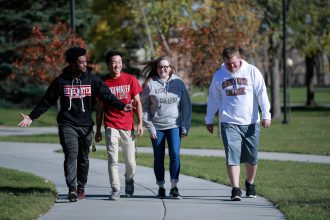 Learn why Ridgewater is right for you!
Request Information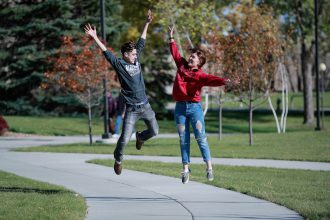 Get started on your future!
Apply Today