Physical Education
Active lifestyles are at the heart of wellness for all ages. Whether you walk a dog, have fun in intramurals or compete in collegiate athletics, getting your muscles moving and your happy hormones flowing is good for your health. Who didn't love recess? Enjoy the wellness benefits of Physical Education for yourself or start the educational foundation to help others be active and healthy.
Program Requirements and Job Outlook
Liberal Arts and Sciences AA Physical Education Teaching and Coaching Certificate
Class delivery
Hutchinson and Willmar campuses
Online
Knowledge you will gain
Wellness and fitness
Weight training
Introduction to teaching physical education
Prevention and athletic injury prevention
Coaching requirements for high school athletes
First Aid and CPR
Cardio and core training
Choose Ridgewater
Physical education courses can not only help you become a well-rounded person, but they can also prepare you to maximize your life and health. Ridgewater College has free fitness centers for students on both campuses. Schedule active time into your schedule to do what you like, and broaden your horizon and get inspired by learning new Physical Education strategies for wellness. You can even earn your Coaching Certificate to qualify to work with high school varsity athletes under the Minnesota State High School League (MSHSL) requirements. Students typically earn this certificate to complement another degree, such as the Liberal Arts or education-related associate's degree. Let's get moving!
Attributes that help students thrive
Broad course variety
Quality instruction in great facilities
Personalized instruction in small classes
Several athletic options to participate in or access for coaching experience
Convenient online educational options
Physically active students have built-in stress relief, wellness habits, and often a fun social life. Take a class for fun or begin your journey toward a bachelor's degree or coaching career at Ridgewater College. Hundreds of students complete their first two years of virtually any four-year degree at Ridgewater where tuition is very affordable before transferring to their preferred university.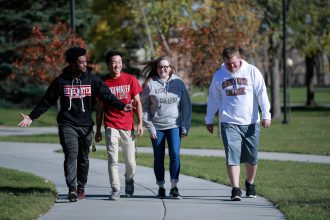 Learn why Ridgewater is right for you!
Request Information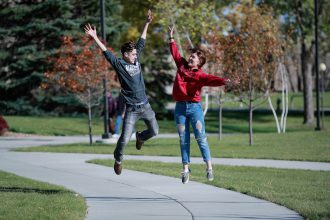 Get started on your future!
Apply Today