Agricultural Science and Technology
Agriculture Programs and Careers Information Session
Agriculture introduction and programs
Engage and network with industry partners for potential internships and employment
Industry panel discussion
Admissions information and processes
Department tour
Thursday, October 19  |  9:00 – 10:30 am  |  Willmar Campus
Agricultural careers are as vast as science and technology careers. Combine all three and you have a solid two-year foundation to easily transfer to a four-year university to complete your dreams. Want to teach agriculture? Maybe you will research or implement improved farm nutrition. Pursue your passion for the world's oldest profession. Where will it take YOU?
Program Requirements and Job Outlook
Agricultural Science and Technology AS
Class delivery
Willmar campus
Fall and spring options
Knowledge you will gain
Chemistry and biology
Animal and soil science
College Composition: reading and writing
Farm records, psychology and sociology
Ag sales and service
Animal nutrition and science
General education: science, communications, math, sociology, microeconomics
Choose Ridgewater
Agricultural excellence begins at Ridgewater College for students who want a strong, educational foundation. As Minnesota's largest two-year Agriculture program, we have also earned national honors this year as an Outstanding Postsecondary/ Adult Agricultural Education program. Ridgewater's highly experienced faculty help you explore the possibilities through our cutting-edge facilities, connected industry supporters, and solid educational partners. Why would you start anywhere but here?
Program Distinctions
Through partnerships with the University of Minnesota and South Dakota State University, Ridgewater College provides the first two years of Agricultural Education on the Willmar campus. By following the curriculum, students are guaranteed to have all Ridgewater College credits applied to the Bachelor of Science degree at one of the corresponding universities where they will complete their junior and senior curriculum.
Attributes that help students thrive
Strong transfer partnerships with excellent reputations
Networking opportunities with ag educators
Minnesota's largest two-year Agriculture program, nationally recognized for excellence
State-of-the-art equipment, facilities, and hands-on school farm
Very active Professional Agriculture Students (PAS) Club and Rodeo Club
Future Farmers of America event hosting experience
Many alumni teaching role models
Take an Agricultural Science and Technology class or two out of curiosity or begin your journey toward a bachelor's degree at Ridgewater College. Hundreds of students complete their first two years of virtually any four-year degree at Ridgewater where tuition is very affordable before transferring to their preferred university.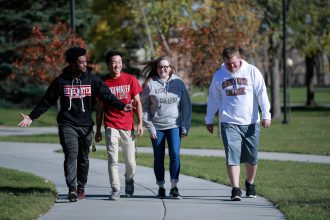 Learn why Ridgewater is right for you!
Request Information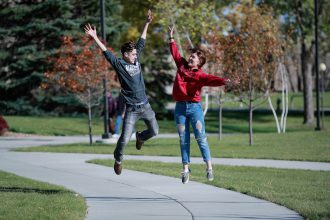 Get started on your future!
Apply Today