Manufacturing Automation Technologies
If robots, electronics, and mechanical devices with flashing lights make you so curious you want to control them or take them apart, Manufacturing Automation Technologies could be the green light you need for a high-tech, high-demand, high-wage career. Maybe you rocked the robotic competition in high school with your team. Congrats, we want you! Or maybe you work in manufacturing and want to advance your skills for greater challenges and better pay. Ridgewater College is here for you too!
Program Requirements and Job Outlook
Agriculture Automation Certificate Automation & Robotic Systems Technologies AAS Manufacturing Automation Technologies AAS Manufacturing Automation Technologies Diploma Manufacturing Production Technologies Certificate
Program delivery
Hutchinson campus
Fall and spring starts
Skills you will learn
Fluid power
Mechanical components
Electrical control systems
Motion control
Machine vision
Sensors and process controls
Robotics
Predictive maintenance
Programmable Logic Controller
Computer skills needed for automated technologies
Choose Ridgewater
Programmable Logic Controllers (PLCs) are the heartbeat and brains of today's complex machines. As a Ridgewater Manufacturing Automation Technologies student, you'll become a master of machines in our newly expanded department. Filled with modern manufacturing equipment like that used in industry (not just simulators), our program has the highest level of industrial configuration and programming in the state. Through hands-on, project-based, affordable learning, you will gain the skills to be among the best on manufacturing teams. One in seven Minnesotans works in manufacturing. Obtain your strong foundation through daily hands-on experience in Hutchinson, known as Minnesota's Manufacturing City.
Program Distinctions
Manufacturing Skills Standards Council Certification
Program attributes that help students thrive
Extensive community partnerships for internships and employment during school and after graduation
Active student club
Small class sizes with personalized attention
Strong emphasis on controls and machine communication and interaction
Hands-on, real-world experiences with a close-knit class
Flexible schedule
Industry-experienced instructors
If you embrace technology and computer-programmable machines, and you can think sequentially and like to problem solve, then a high-paying career in automation or robotics could be just a YES away!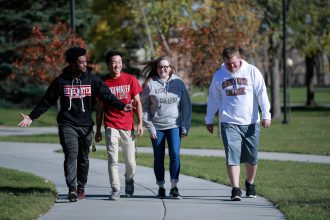 Learn why Ridgewater is right for you!
Request information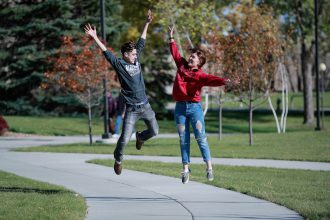 Get started on your future!
Apply today