Nursing – Practical Program (LPN)
Nursing Information Sessions
Attending an information session for any of Ridgewater College's Nursing programs is required for admission.  Explore options and set yourself up for success.
Practical Nursing (LPN) program
Associate of Science (AS) degree Nursing – Registered Nurse (RN)
RN to BSN (Bachelor of Science in Nursing) alignment options with university programs
Admissions criteria and application deadlines
Tuesdays  | 10:00 – 11:00 a.m.  |  Virtual on Zoom
November 7, December 5, January 9, 2024,
January 30, March 5, April 2, May 7, May 28
Practical nurses are high-demand, entry-level nurses who work to prevent illness and to promote, restore or maintain good health. Under the supervision of registered nurses and physicians, Licensed Practical Nurses (LPNs) put the care in healthcare by working the frontline with patients.
Program Requirements and Job Outlook
Nursing AS
Practical Nursing Diploma
Program delivery
Hutchinson and Willmar campuses
Skills you will learn
Foundations of nursing, interventions and clinical
Medication administration/pharmacology
Nursing across the lifespan
Medical terminology
Anatomy and Physiology
Psychosocial nursing
Communications and ethics
Choose Ridgewater
The Practical Nursing program at Ridgewater is proud of its innovative, newly revised curriculum that makes a great experience even better. Our instructors maximize a combination of high-fidelity simulation with life-like mannequins in our state-of-the-art labs with hands-on, real-world experiences. It's no wonder employers seek our graduates. With a 95%-97% program completion rate over the last few years and a 100% job placement rate, students are happy they chose Ridgewater College. Graduates have reaped the rewards for their hard work by passing their licensure boards exam with a 90-100% passing rate the past few years. Top-ranked program + student commitment=SUCCESS.
Accreditation

The Practical Nursing program at Ridgewater College at the Hutchinson Campus located in Hutchinson, MN and the Willmar Campus located in Willmar, MN is accredited by the:
Accreditation Commission for Education in Nursing (ACEN) 3390 Peachtree Road NE, Suite 1400 Atlanta, GA 30326 (404) 975-5000
The most recent accreditation decision made by the ACEN Board of Commissioners for the Practical Nursing program is Continuing Accreditation. View the public information disclosed by the ACEN regarding this program at http://www.acenursing.us/accreditedprograms/programSearch.htm
Program attributes that help students thrive
Hands-on experiences with committed, clinical partners
Leaders in simulation in the classroom, lab and clinical
Concept-based curriculum designed to help students learn better and think critically
Small class sizes leads to personal attention and strong classmate relationships
Active Nursing Club connections for volunteer and educational activities
Group projects and study groups
Experienced instructors who are current with industry practices
The Ridgewater College Practical and Associate Degree Nursing Programs meet the state education requirements for a Practical or Professional nursing license in the state of Minnesota. Ridgewater College has not determined if the Practical and Associate Degree Nursing Programs at Ridgewater College meet the state education requirements in any other state, any U.S. Territory, or the District of Columbia.
As THE most trusted profession for more than a decade (2017 Gallup poll), nursing offers great job satisfaction, versatility, placement, and security. Train with the best at Ridgewater and you can become one of the best.
Program Distinction

A 2018 top-ranked LPN nursing program by practicalnursing.org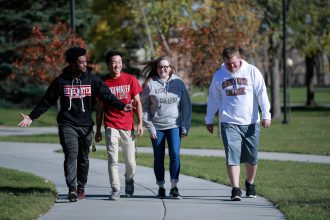 Learn why Ridgewater is right for you!
Request Information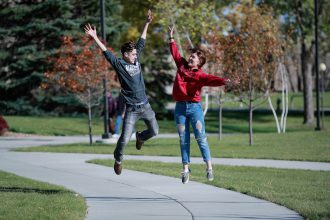 Get started on your future!
Apply Today