Nursing – Associate Degree Program (RN)
NURSING APPLICATIONS ARE NOW BEING ACCEPTED – APPLY NOW!
Nursing Information Sessions
Attending an information session for any of Ridgewater College's Nursing programs is required for admission.  Explore options and set yourself up for success.
Practical Nursing (LPN) program
Associate of Science (AS) degree Nursing – Registered Nurse (RN)
RN to BSN (Bachelor of Science in Nursing) alignment options with university programs
Admissions criteria and application deadlines
Tuesdays  | 10:00 – 11:00 a.m.  |  Virtual on Zoom
December 5, January 9, 2024,
January 30, March 5, April 2, May 7, May 28
Nursing combines compassion, science, and technology to care for people from all walks of life during some of their most trying times. As THE most trusted profession, according to a 2017 Gallup poll, nursing also offers great job placement, security, and satisfaction. Put your heart into a career you'll be proud of with skills that open so many doors!
Program Requirements and Job Outlook
Nursing AS Practical Nursing Diploma
Program delivery
Hutchinson and Willmar campuses
Fall and spring starts
Skills you will learn
Wellness and health promotion
Chronic and palliative care and end-of-life care
Acute and complex care illness
Critical thinking and clinical reasoning
Professionalism and leadership
Choose Ridgewater
The Ridgewater College Associate Degree Nursing Program has a long history of nursing education excellence that is affordable and close to home. With an innovative curriculum, Ridgewater's nursing programs combine high-fidelity simulation with hands-on, real-world experiences resulting in a respected reputation. With a 94-100% job placement rate since 2014, students are glad they chose Ridgewater College.
Ridgewater's graduating students have the opportunity to transfer to various universities to attain their baccalaureate degree. To provide a smooth transition from the associate degree option to the bachelor's degree, we have purposeful partnerships with universities across the region.
Program Distinction
Approved by the Minnesota Board of Nursing. Accredited by the Accreditation Commission for Education in Nursing, Inc. (ACEN) for information on the accreditation process, contact ACEN at 404-975-5000 or at www.acenursing.org.
Program attributes that help students thrive
Hands-on experiences with invested, clinical partners
Concept-based curriculum spiraled to help students better learn and think critically
Class sizes lead to personal attention and strong classmate relationships
Active Nursing Club connections for volunteer and educational activities
Experienced instructors are current with industry practices
The Ridgewater College Practical and Associate Degree Nursing Programs meet the state education requirements for a Practical or Professional nursing license in the state of Minnesota. Ridgewater College has not determined if the Practical and Associate Degree Nursing Programs at Ridgewater College meet the state education requirements in any other state, any U.S. Territory, or the District of Columbia.
The National Council of State Boards of Nursing (NCSBN) has resources that may be helpful.
Becoming a registered nurse is work. Deciding where to get your degree is simple when you seek the best and to be among the best.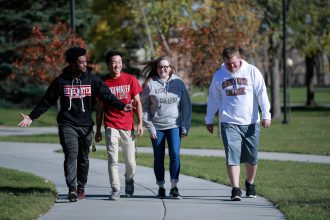 Learn why Ridgewater is right for you!
Request Information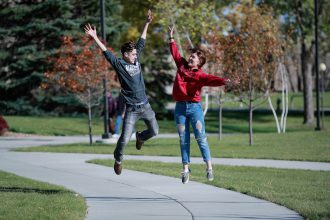 Get started on your future!
Apply Today