Hutchinson Tour Coming Soon
Professional Photography Program
Photographers see the world differently. Yes, a photo is worth a thousand words, but it's also a unique moment in time that a professional photographer can capture with trained skills. Use of lighting, positioning, color, texture, patterns, surroundings, and every little detail is intentional. Photos that touch people are everywhere from living rooms to public social media posts for millions to see. Make the best ones yours!
Program Requirements and Job Outlook
Professional Photography Technology AAS Professional Photography Certificate Professional Photography Technology Diploma
Program delivery
Online with in-person labs available at Willmar and Hutchinson campuses
Fall and spring semester start
Skills you will learn
Mastery of your digital camera
Portrait studio operation
Real-world work flow
Product photography strategies
Adobe Photoshop® and Lightroom® software
Professional communication, both verbal and written
Choose Ridgewater
Creative, passionate, detail-oriented, people pleasers make some of the best professional photographers. They want clients to be happy, and that comes from affordable, in-depth skills that make you a master of your trade, not just a point-and-shoot button pusher. Ridgewater College will get you there through comprehensive, hands-on, practical coursework applied to a professional studio and real-world experiences. Check out our Ridgewater College Photography Facebook page to see student artwork highlights and how proud we are of our graduates.
Program attributes that help students thrive
Modern, professional equipment and studios
Close-knit, collaborative learning environment that feels like family
Required hands-on internship experiences
Real-world applications
Strong alumni connections offering field trips and shadowing opportunities
Equipment available for checking out
Active photography club that inspires, challenges and celebrates student work
As you become an expert in commercial and portrait photography and editing, the classmate friendships you'll make will complement the personal attention you'll get at Ridgewater. Quality results – that's our focus!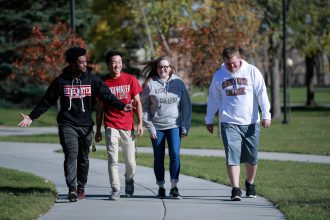 Learn why Ridgewater is right for you!
Request Information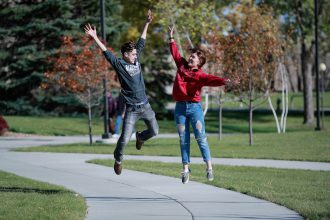 Get started on your future!
Apply Today