Willmar Tour Coming Soon
Machine Tool Technology Program
Hands-on, high-demand careers – that's Machine Tool Technology. Want to gain skills in a field where employers are waiting for you to graduate? Precision manufacturing could be your ticket. Machine and manufacturing technicians use computer skills, precise measurements, and machine processes to turn blueprints and 3-D designs into everything from plastic cell phone covers and earbuds to metal car and computer parts.
Program Requirements and Job Outlook
CNC Precision Manufacturing AAS CNC Precision Manufacturing Diploma CNC Technician Diploma CNC Technician Certificate Machining Technician Diploma
Program delivery
Hutchinson
Willmar (CNC Technician Diploma)
Fall and spring starts
Skills you will learn
Safe manufacturing practices
Set up and operation of manual lathes, mills and surface grinders
Programming, set up and operation of Computer Numerical Control (CNC) machining and turning centers
Computer-aided Machining (CAM) software to generate programs for CNC shop machines
Operation of modern precision measuring and test equipment
Critical thinking for problem-solving
Choose Ridgewater
Ridgewater's Machine Tool Technology program offers many paths into an excellent job market, helping to fill the strong current need for CNC precision manufacturing and machining technicians. Students benefit from learning from instructors who have extensive industry experience. Generous industry partners help keep equipment current, scholarships available, and curriculum relevant. In the last five years, our program has incorporated more than $230,000 of purchased and donated equipment. Industry partners donated $25,000 in the last two years for scholarships to ensure students succeed at Ridgewater and in industry.
Differences between the Hutchinson and Willmar campuses
Though Ridgewater's Machine Tool Technology program is offered on both campuses, there are some differences between the two campuses. The Willmar campus only offers the Computer Numerical Control (CNC) Machine Technician Diploma, while the Hutchinson campus offers the CNC Machine Technician Diploma as well as the AAS degree, Precision Manufacturing Technician diploma, and the two certificate programs.
Program attributes that help students thrive
Strong industry partnerships who hire graduates like you
Current industry CNC and precision equipment and tools
Clean, modern work environment
Flexible student work schedules with supportive local manufacturers
Online courses for 40+% credits, allowing students to juggle work and learning
Freedom to work at your own pace
Knowledgeable, available instructors
Experience with SolidWorks and CAM manufacturing software
Networking and tours with several excellent manufacturing and machining shops
Our most successful Machine Tool Technology students enjoy hands-on work and learning, are mechanically inclined and inventive, have an eye for detail, and are comfortable on computers. They are also punctual because they enjoy working in our fun, fast-paced learning environment.
Salary and Job Outlook Machine Tool
| Potential Careers for Graduates | Entry Level Annual Wage 2018 | Median Annual Wage 2018 | Projected Growth Rate 2016-2026 | Projected Regional Job Openings 2016-2026 |
| --- | --- | --- | --- | --- |
| Computer Controlled Machine Tool Operator - Metal | $44,013 | $60,154 | 33% | 191 |
| Numerized Tool and Process Control Programmer | $37,856 | $48,714 | 19% | 50 |
| Machinist | $35,485 | $48,506 | 19% | 2,187 |
| Multiple Machine Tool Setter, Operator and Tender - Metal and Plastic | $26,333 | $31,387 | N/A | N/A |
| Grinding, Lapping & Polishing Machine Setter | ​$27,789 | $37,336 | 6% | 401 |
| ​Lathe & Turning Machine Tool Operator | | | 6% | 74 |
| Drilling & Boring Machine Tool Operator | | | N/A | N/A |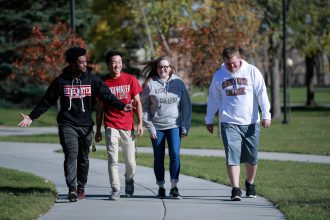 Learn why Ridgewater is right for you!
Request Information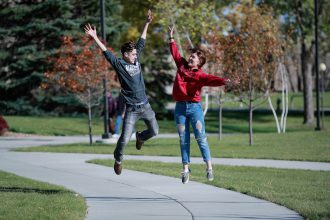 Get started on your future!
Apply Today