Computer Aided Drafting and Design Program
Draft your future and get paid for your creativity and technical savvy. Mechanical drafters turn ideas into doable solutions. They transform an engineer's concept into a detailed, 3D plan for production using industry software. Ridgewater Computer Aided Drafting and Design students could design the next trending bike or must-have phone gadget. Be part of an exciting future at the #2 Best College in the US for an online Associate's degree! (Source: BestColleges.org, 2019)
Program Requirements and Job Outlook
Computer Aided Drafting and Design AAS Computer Aided Drafting and Design Diploma CAD Technician Certificate
Program delivery
Online – fully
Fall and spring starts
Skills you will learn
ASME standard practices
Basic and advanced drafting design
Blueprint reading
Geometric dimensioning and tolerancing
Manufacturing processes
Industry software you will use
AutoCAD
Creo
Inventor Professional
Solidworks and Advanced Solidworks
MasterCAM 3D machining software
Choose Ridgewater
Flexible, quality education applied to a cutting-edge career with 100% job placement for the years 2013 – 2016 – sounds perfect, doesn't it! Our Computer Aided Drafting and Design program offers ideal options from experienced instructors who have earned state and student recognition for teaching excellence and impact. Our instructors, who understand student challenges, record their interactive lectures and demos, including class discussions from online students. You're there! Obtain your high-tech career in a program designed to help students succeed – no matter where you are!
Program distinction
Ranked #2 Best Online Associate Degree program in the U.S., based on academic quality, affordability, and online competency
Accredited through Minnesota Online as a fully online program
Most courses are certified through Quality Matters, the federal benchmark for quality education
Program attributes that help students thrive
Hands-on project collaboration with campus manufacturing programs
Supportive industry partnerships who hire interns and graduates like you
Small class sizes with personalized attention
Current industry equipment, including four 3D printers
Industry-experienced, available instructors
Learn why Ridgewater is right for you!
Request information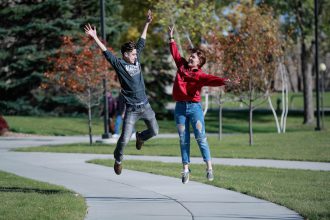 Get started on your future!
Apply today