William Baumann
Liberal Arts
Class of 2001
I chose Ridgewater College because it was affordable, close to home, and my brother had told me about how great it was in preparing him for his four year degree. When I started taking classes at Ridgewater College, I had no idea what I wanted to do with my life. After one year at Ridgewater, I knew that I wanted to someday come back and be an instructor at Ridgewater College. My instructors were so good at teaching and engaging students, I was inspired to make it my life's work to provide that same kind of high quality education that can inspire students to achieve all they can.
After graduating from Ridgewater College, as I completed my Bachelor's and Master's degrees I became more and more convinced that my coursework at Ridgewater had prepared me extremely well for my future studies. I always felt like I had an advantage over students who had taken their calculus sequence in large university settings, and I was always just as prepared as students who had gone to private four-year colleges.
Ridgewater College has made my dreams come true in a number of ways. It started by helping me discover and prepare for a career that I love. I also found my future wife and made many life-long friends during my two years as a Ridgewater student. When I became a Ridgewater College instructor, I was given the opportunity to become what I have long worked for……an instructor who can inspire students to be all that they can be. I am passionate about providing high quality education for all students from all backgrounds, and I work every day to try to inspire a new generation of proud Ridgewater College graduates.
What drew you to your program or area of study?
My calculus instructor made calculus interesting and fun, and that was a big part of becoming a math major. I chose Ridgewater College because they offered all the courses I needed for the first two years of my math major on the Willmar campus, which was close to where I grew up. I knew the classes would be smaller than a university setting, and the classes would be taught by professional faculty with years of experience rather than a graduate teaching assistant.
What was your relationship like with Ridgewater instructors and staff members?
I had many good relationships with faculty and staff when I was a student. I worked as a student tutor, and the staff who guided us with that were amazing. My instructors were amazing, and always went the extra mile to help us out, and not just in terms of academics. I'll never forget having them stop me in the hall and ask me how everything was going, and encouraging me to consider different careers based on what they thought my strengths were. I always felt like all the faculty and staff were there to help me out and set me on the road to success.
Were you part of Ridgewater College clubs or athletics?
I played baseball for Ridgewater College, and it was a blast! We didn't make it to the junior college world series, but we had a great team!
What is one thing you learned at Ridgewater College that has been most helpful to you since graduating?
The biggest thing I learned at Ridgewater College was to believe in myself.
What advice would you give to prospective students who are considering Ridgewater College?
Consider the benefits of smaller class sizes, professional and experienced faculty members, and lower costs.

Posted on: November 20th, 2020
Next in Alumni Stories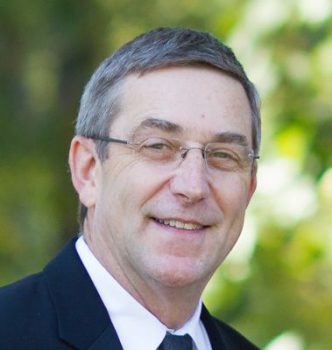 Nondestructive Testing
Class of 1976
Human Services Technician
Class of 1987
Welding
Class of 1978