Tom LaPlant
Business & Marketing
Class of 2009
Ridgewater was a perfect place for me to grow professionally and academically. After attending a private four-year college for a semester, it wasn't for me. I needed smaller class sizes and direct access to the professors to help me through challenging concepts that I was not grasping. My professors, Lyle Mullins, Jill Rezac, and Vicki Melbye were instrumental in my success at Ridgewater and after. I received honest and constructive feedback that helped build me up without being too critical. They empowered me to succeed and fail.
My professors knew me by name, they cared when I did not attend classes and would help me at a drop of a hat. They made learning a lot of fun and would transform their teaching methods into ways that gave everyone a chance to understand and engage with the material. They were creative in creating competitive environments within the classroom that fostered growth without sacrificing peer-to-peer relationships.
After Ridgewater, I ended up working in a sales position at Wells Fargo but found that it was not for me. I went back to school in 2012 for Healthcare Informatics at University of Minnesota-Crookston. Many of my credits transferred from Ridgewater to UMC so I could focus on the core I.T. classes, which sped up the road to graduation. Getting my transcript from Ridgewater was a seamless process.
I now work for PenRad Technologies which is a mammography-based software company. I found my niche developing customized technical solutions for hospitals and clinics. I currently manage a team that supports and installs software. With my staff, we communicate, and problem solve with radiologists, administration, stakeholders, and technicians, which can be nerve-wracking at times. Much of what I learned from my professors has given me the confidence to listen, professionally communicate, and negotiate. My business application, interpersonal communication, and managerial classes continue to help me tackle roadblocks as I face them. Although I am no longer in the sale and marketing realm on a career level, much of what I learned can be applied outside of the workplace too.
I encourage anyone who is seeking a degree in sales and marketing management to pursue it. You will be supported, you will be challenged, and you will have fun. Your professors want to see you succeed and will do what they can to help you reach your goals. Even if you do not end up in a sales or management position, you will be better equipped to advance in just about any career you decide to follow.
Posted on: March 19th, 2021
Next in Alumni Stories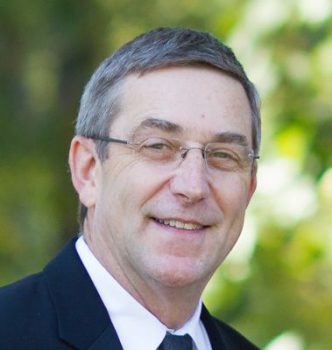 Nondestructive Testing
Class of 1976
Human Services Technician
Class of 1987
Welding
Class of 1978