Kayla Dammann
Business & Marketing
Class of 2014
Your Ridgewater Experience
I'm the founder and Marketing Director of K M D Marketing and Design with Thrivent Financial in Norwood Young America helping small businesses grow through marketing that is customized to fit their business.
I chose Ridgewater for its reputation. I grew up within a half-hour of Hutchinson. In addition to location, their admissions process and campus tours of the programs hooked me. I applied with the intent of pursuing liberal arts. It was very clear after meeting with the Sales and Marketing department that my heart belonged in that program.
My time at Ridgewater was a special time in my life. I returned to school after spending 5 years as a cosmetologist. True to being a small town you get that same feeling at Ridgewater. You are not just a number you are a student and your program is your community and network of support.
I didn't think college was in my cards during high school. As time went on I craved an education outside of cosmetology. I knew at that time a Bachelor's Degree was not in the cards. I started small. Ridgewater unearthed a passion for learning I didn't know existed. Since my time at Ridgewater, I've gone on to successfully get my Bachelors in Marketing.
The connections I made during my time at Ridgewater are still alive today. We still cheer each other on and help each other grow. The foundation was set all those years ago and is still utilized today as I embark on this new season of life as an entrepreneur.
Your Program
I was drawn to the Sales and Marketing program. This is what I gravitated towards in my work life.
Relationships with Faculty & Staff
The instructors are the biggest cheerleaders. They would challenge me when I knew I needed it the most. They would approach me on opportunities that would help advance my career. To this day I still connect with my instructors a handful of times a year.
What is one thing you learned at Ridgewater College that has been most helpful to you since graduating?
Learning can be fun. Growing in your career isn't for the Ivy Leagues and Universities. Community College in my experience is far more valuable of an education.
Advice for Current & Prospective Students
Network and ask for help when the process isn't clear.
Posted on: March 15th, 2021
Next in Alumni Stories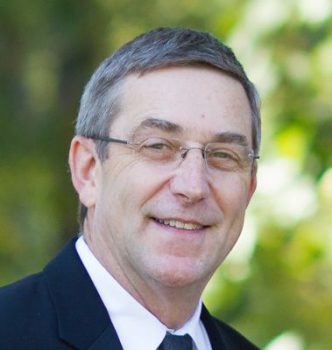 Nondestructive Testing
Class of 1976
Human Services Technician
Class of 1987
Welding
Class of 1978