Beverly Knudsen
Liberal Arts
Class of 2005
Who was someone that influenced you as a student at Ridgewater College?
I had some wonderful mentors. Since many of my courses were in History and Communication Studies, Sam Nelson and Keith Green played an integral part in my success as a student. They are incredible teachers and modeled best practices. Not only did I learn the material they presented, but they were also teaching me how to be a teacher.
Describe your path you have taken to get where you are now
My first attempt at college when I was 17 was a bit… shall we say… bumpy. 🙂 When I came to Ridgewater I was a non-traditional student and I had many responsibilities (full-time jobs, some part-time jobs, children, etc.). I took a single class, Geology, and earned an A. That class gave me the boost I needed and soon I was working toward my AA degree. Of all my degrees my AA at Ridgewater is the one I am most proud of. That AA meant a seamless transfer to St. Cloud State University, where I double-majored in History and Communication Studies. Those connections I made during my BA degree turned into a stay in a Master's program in History. For a while, I taught a few History courses at Ridgewater and SCSU and also worked with academically at-risk students at SCSU. At one point I was encouraged by our then dean, as well as Keith Green, to go for a second Master's degree in Communication Studies. The program was through Minnesota State University-Mankato and I absolutely loved it!
What's your proudest moment working at Ridgewater College?
Creating our free Introduction to Communication textbook is definitely a highlight, and being recognized by the Communication and Theater Association of Minnesota with a teaching award was such an honor. But honestly, my proudest moments are when I see the "ah-ha" in a student's eyes. When students talk about how they can take what they've learned and use their new knowledge in their personal and professional lives it is so rewarding! One of my former teachers, Tom Wiborg, always said "They don't care how much you know until they know how much you care." Their experience in a single class, like my experience in that first Geology class, can make all the difference in their confidence and success. At Ridgewater we try our best to make students feel connected and valued.
Do you have any advice for your younger self?
Go to class and study so that you don't have to go back to school later in life. 🙂 Education opens doors upon doors, so be a lifelong learner. When you have set a goal and achieve it, set another one, and another one.
Posted on: March 16th, 2021
Next in Alumni Stories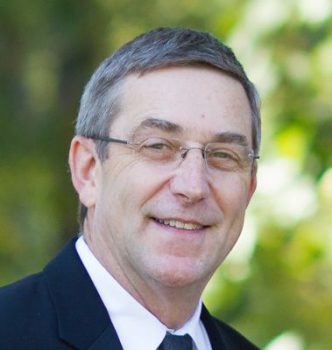 Nondestructive Testing
Class of 1976
Human Services Technician
Class of 1987
Welding
Class of 1978