Betsy Saffert
Massage Therapy
Class of 2018
Your Ridgewater Experience
At 39 years old I finally figured out what I was going to do with my life. I was a mom of three and had just built & opened a salon. I looked into the massage therapy program after having difficulty a trying to find one to work in my salon. After learning how the program would be a great fit into my busy schedule I enrolled as a a student.
The length and cost of the program was also definitely a big deciding factor. The thought of starting my career in less than a year was wonderful! Dr. Katy Lundell-Stuhr is an AMAZING instructor and has a passion for teaching. She is one of the most intelligent people I have met. She made the transition on this almost 40 year old student that hadn't been in school for over 20 years, pretty painless. Both Katy & knowing my children were watching me, made me push myself further than I ever expected. With a full school schedule, a family & owning a business I was still able to make the Deans list and graduate with a 4.0 GPA.
I own my own massage practice near Springfield MN. I am also a hospice massage therapist for Carris Health Hospice in Redwood Falls. My daughter Samantha, also completed the massage therapy program in 2020 and works along side me. Displayed is a photo of me and my daughter.
I feel very confident in my career and believe that I received a top notch education and Ridgewater. I never imagined I would love what I do so much!
Your Program
The hours worked great with my schedule. Yes, Willmar is a bit of a drive from Springfield but it was totally do able since I only had to be in class 2 or 3 days a week.
Relationships with Faculty & Staff
I loved the instructors. Katy is a amazing instructor and person. She had a passion for teaching and try's her hardest to make all her students succeed. The lab instructor Jackie worked in the massage field also so she was great to ask questions and give advice. I left Ridgewater with two new friends!
Memorable Experiences
I was a member of Phi Theta Kappa Honor Society. I also believe one of the most memorable and impactful memories was our trip to Northwestern Health Science College. We spent time in the Cadaver Lab, which I believe every student should experience. We were able to see the human muscle anatomy in real life and how it works. The year my daughter was in school her class went to the Body World exhibit at the Science Museum.
Learnings
I believe one the biggest things I learned was Katy's words. "Every client will teach you something and you will continue to learn every day". This couldn't me any more true!
Advice
Do it! Check into the college and the programs that spark your interest. I'm a huge believer in 2 year colleges! You dive right into your major and this keeps excited and helps push yourself.
Additional Comments
I still get back to the college a few times a year. I'm an alumni member of the Massage Therapy Student Advisory Board. I also come back in the winter & spring and grade student massage practicals.
Posted on: November 24th, 2021
Next in Alumni Stories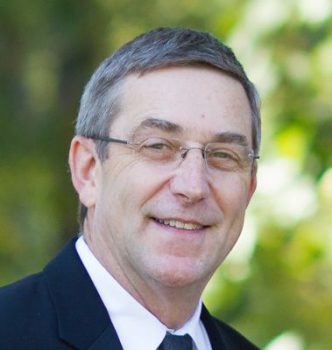 Nondestructive Testing
Class of 1976
Human Services Technician
Class of 1987
Welding
Class of 1978