Cosmetology Program
Please contact our admissions office at 320-222-5976 for more information.  
If making people look and feel their best makes your heart go pitter-pat, a career in cosmetology might give you a daily dose of happiness. Cosmetologists are skilled at everything from hair styling and skin treatments to nail care and the latest make up trends for great first impressions. After all, you get one chance for a great FIRST impression!
Program Requirements and Job Outlook
Cosmetology AASCosmetology DiplomaEstheology Certificate Nail Care Technology Certificate
Program delivery
Willmar campus
Fall and spring starts
Student schedule
Monday – Thursday
8:00 – 3:30
Skills you will learn
The art and science of cutting, coloring, perming, and styling hair
Sculpting, artistic designs, and special occasion hairstyles
Nail technology
Esthetics (skincare/make-up)
Choose Ridgewater
Ridgewater's Cosmetology program is a comprehensive training program with state-of-the-art equipment and world-leading curriculum such as Pivot Point International, American Institute of Esthetics, and OPI. With several credential options in everything from general cosmetology to specialized estheology or nail care, Ridgewater offers students like you extensive hands-on experience at our full-service Ridgewater College Salon & Day Spa. Learn the theory and science first. Then practice your styling, colors and perms, manicures and skin treatments on both models and real clients to build your confidence and flair for the employers who are waiting for our professional graduates. And to think, you can finish in just 14 months!
Program Distinction
Ridgewater College is licensed by the Minnesota Board of Cosmetology
Program attributes that help students thrive
Student-friendly program schedule for working students or those with families
Comprehensive, well-rounded education with active student body for a social college experience
On-site salon and day spa open to college and community
Spa hands-on skills practice, plus honing of communication, service and business management skills
Active Cosmetology Club for advanced training, community service, and networking
Comprehensive skills necessary for licensure through the Minnesota Board of Cosmetology
95-100% job placement
Industry-experienced faculty current on the latest trends
Ridgewater's most successful Cosmetology students have outstanding technical, communication, and business management skills, plus creativity and a passion for people. See you at the spa!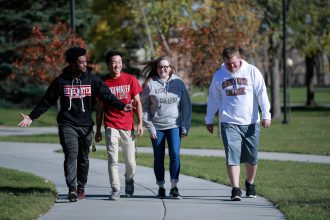 Learn why Ridgewater is right for you!
Request Information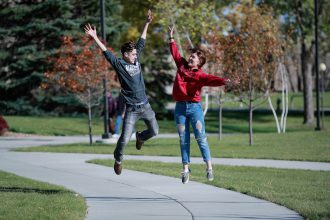 Get started on your future!
Apply Today