Automotive Service Technology Program
Auto Careers Information Session
Explore our state-of-the-art facilities and industry equipment.  Meet our experienced faculty, check out our new virtual reality painter, and discover Ridgewater's automotive programs.  We do cars – inside and out!
December 13  |  1:00 – 2:30 pm  |  Willmar Campus
Auto Careers Info Session RSVP
Auto mechanics are everybody's friends. There's nothing like hissing hoses, squeaking brakes, and failed air conditioning on a hot day to convince you of the value of a great automotive technician. Ridgewater's Automotive Service Technology program teaches you to be the expert who knows cars inside and out, from basic maintenance to complex diagnostics.
Program Requirements and Job Outlook
Automotive Service Technology AAS Automotive Service Technology Diploma
Program delivery
Willmar campus
Fall start
Spring start, if space is available.  Contact admissions to learn if spring is an option, as this varies each year.
Equipment you will learn to use
Computerized diagnostic units
Computer alignment centers
Scanners
Transmission dynamometer
Powertrain analysis equipment
Parts store operation and customer service
Repair systems you will learn
Engines
Automatic transmissions / transaxles
Manual drivetrain/axles
Steering and suspension
Brakes
Electrical / electronic systems
HVAC (heating, ventilation and air conditioning)
Engine performance
Choose Ridgewater
Ridgewater's Automotive Service Technology program is the only Snap On NC3 certified program in Minnesota. This National Coalition of Certification Centers partnership provides industry collaboration and support to keep the program's equipment and tools at the most current standards for the most prepared graduates and future employees Our students have the unique opportunity to earn NC3 certifications to help them stand out among job applicants and to purchase discounted tools.
A full-service parts center on campus provides students with a shop experience nearly identical to a modern automotive repair shop, complete with computerized repair and parts ordering and hands-on labor estimates for real-world customers.
Program Distinctions
Ridgewater College's Automotive Service Technology program is NATEF-certified at the master level, and the instructors are ASE master-certified (with Automotive Service Excellence high standards).
Program attributes that help students thrive
High-tech industry equipment in a fun learning environment
Large work area for plenty of hands-on, real-world customer vehicle work
Strong industry affiliations
Active Auto Mechanics club
Practical skills evaluation through state and national SkillsUSA competitions
If you love solving problems, have a good mechanical aptitude, strive to understand how things work, and enjoy hands-on learning and work on vehicles, a career in automotive services could be just around the corner for you! Pay may be higher than you think and shops are likely cleaner and more high-tech than you realize. Take us for a test drive!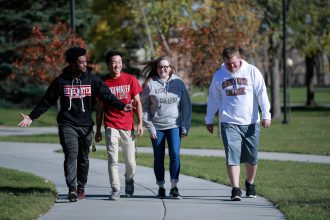 Learn why Ridgewater is right for you!
Request Information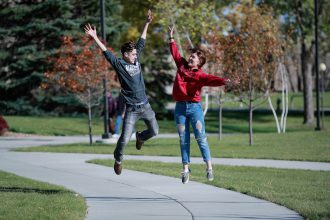 Get started on your future!
Apply Today