Massage Therapy Program
Explore In-Demand Wellness Careers in Massage Therapy!
Saturday, April 11, 9:30 a.m.- 11:00 a.m., Virtual Visit via Zoom

Massage Therapy is the ultimate of hands-on careers.
Discover a rewarding career awaiting you in numerous settings in the ever-expanding wellness field. Train in Ridgewater College's Massage Therapy program.
Visit with Admissions staff and learn about the application process
Meet faculty during virtual program overview and exploration
Learn about the onsite Student Massage Center on the Willmar Campus
Q & A
Visit with students and alumni
Assigned School through the National Certification Board for Therapeutic Massage & Bodywork (NCBTMB).
---
Through the skilled use of touch, massage therapists manipulate the soft tissues in the body, including muscles, connective tissue, skin, and tendons. Massage therapy isn't just for relaxation anymore. It's a growing complementary healthcare option that people seek for preventive wellness and symptom treatment.
Program delivery
Willmar campus
Fall start
Afternoon/evening schedule
Skills you will learn
Swedish Massage
Therapeutic Techniques
Myofascial Release
Hot Stone Therapy
Cupping
Gua Sha
Ear Candling
Sports Massage
Full- and Partial-body Massage and Chair Massage
Choose Ridgewater
Need a convenient college schedule, in-demand career, and passionate purpose? Look to Ridgewater's Massage Therapy program. We'll help you gain a solid science foundation in anatomy, physiology, and pathology. Then you'll apply it through industry-popular massage and spa techniques in the Ridgewater Student Massage Center to become the confident professional your clients' respect and appreciate. Learn from an experienced instructor who is also a doctor of chiropractic to gain a broad perspective helpful to you and your clients. Knowing numerous techniques, Ridgewater graduates are prepared to work in a variety of settings. What's your dream?
Program Distinctions
Assigned school through the National Certification Board for Therapeutic Massage & Bodywork (NCBTMB), essential for students who may use their training outside of Minnesota.
Program attributes that help students thrive
Student-friendly, full-time program schedule: two evenings, some Saturdays for working students
On-site, hands-on Student Massage Center open to college and community members
Massage Center client interaction strengthens communication, service and business management skills
100% job placement
Industry-experienced staff current on the latest therapies
Volunteer hands-on opportunities to support community groups and events
Small class sizes help build long-lasting friendships and close peer network for the future
Massage therapy is a great career fit for students who are interested in helping people, understanding the human body, and practicing holistic wellness treatments. Good people and communication skills can lead a fulfilling career in this $12 billion-plus service field. Did you know that more than 80% of industry therapists pursued massage as a second career? Perfect!
Salary and Job Outlook Massage Therapy
| Potential Careers for Graduates | Entry Level Annual Wage 2019 | Median Annual Wage 2019 | Projected Growth Rate 2016-2026 | Projected Minnesota Job Openings 2016-2026 |
| --- | --- | --- | --- | --- |
| Massage Therapist | N/A | $24.16/hr | 22.6% | 4,889 |
Degrees and Certificates
2019-2020

Degrees Massage Therapy 2019-2020

2018-2019

Degrees Massage Therapy 18-19
Program Reports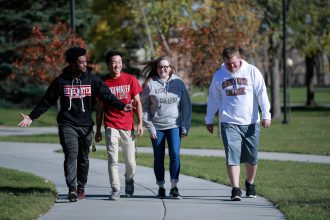 Learn why Ridgewater is right for you!
Request Information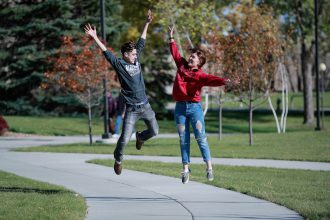 Get started on your future!
Apply Today