Auto Body Collision Technology Program
Auto Careers Information Session
Explore our state-of-the-art facilities and industry equipment. Meet our experienced faculty, check out our new virtual reality painter and discover Ridgewater's automotive programs.
Wednesday, December 14
1:00 – 2:30
Willmar campus
Auto Careers Info Session RSVP
Fixing cars – it's what Auto Body Collision Technology is all about! Have a new dent from backing into a tree? We can help. Auto body collision experts have you covered. Ridgewater Auto Body students use state-of-the-art, high-tech equipment like computerized and laser-guided measuring systems and computerized paint mixing systems as they work in four downdraft booths to bake vehicle finishes that last. Our facilities are some of the best in the Upper Midwest. Just ask industry employers!
Program delivery
Willmar campus
Fall and spring starts
Skills you will learn
Water borne and solvent-based vehicle painting
Body and frame straightening
Body panel repair and replacement
Plastic, aluminum, and steel repair
Steel, aluminum, plastic, silicon bronze welding
Custom vinyl and hydro graphics
Glass replacement
Collision repair shop estimating
Choose Ridgewater
National champion auto body refinishing skills started right here at Ridgewater for alumni Dylan Ahrndt. He proved his skills and talent at the National Skills USA competition in 2017. When your training program is NATEF-certified and your instructors have earned the highest certifications possible, you are set for success in the auto body refinishing industry as long as you do the work and you choose Ridgewater College.
Program Distinctions
Ridgewater College's Auto Body Collision Technology program is NATEF-certified and the instructors are ASE master-certified (with Automotive Service Excellence high standards) in Painting and Refinishing, Non-Structural Analysis & Damage Repair, Structural Analysis & Damage Repair, Mechanical and Electrical Components.
Program attributes that help students thrive
High-tech industry equipment in a fun learning environment
Plenty of hands-on, real-world customer vehicle work
Strong industry affiliations
Active Auto Body Club
Potential to become a Pro Level 1 status in nonstructural and refinishing with I-Car while going through the two-year program
Potential to become an I-Car certified welder
If you are passionate about cars, have an eye for detail, and enjoy hands-on learning and work, a career in auto body repair and refinishing could be the right direction for you!
Salary and Job Outlook Auto Body Collision Technology
| Potential Careers for Graduates | Entry Level Annual Wage 2018 | Median Annual Wage 2018 | Projected Growth Rate 2016-2026 | Projected Regional Job Openings 2016-2026 |
| --- | --- | --- | --- | --- |
| Automotive Body & Related Repairers | $31,658 | $45,427 | 9% | 288 |
| Painters, Transportation Equipment | ​$33,571 | ​$40,789 | 15%​ | 265 |
Degrees and Certificates
2021-2022

Degrees Auto Body Collision Technology 2021-2022

2020-2021

Degrees Auto Body Collision Technology 2020-2021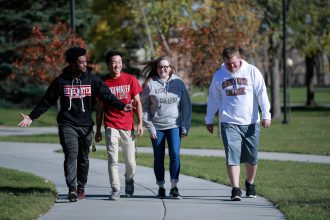 Learn why Ridgewater is right for you!
Request Information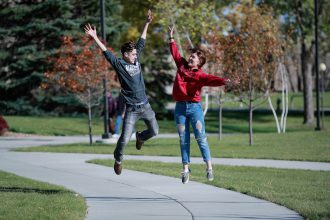 Get started on your future!
Apply Today