Estheology Program
About the Program
Healthy skin comes from smart skincare and skilled makeup artistry, both which help make great first impressions. If you dream of working in a spa as a skin specialist to give clients that "I look good!" feeling, Ridgewater's Estheology program should be your first step. Gain strong foundational skills at Ridgewater College to enter and progress as an experienced, professional esthetician in this exciting branch of human services with constant openings.
Program Requirements and Job Outlook
Cosmetology AASCosmetology DiplomaEstheology Certificate Nail Care Technology Certificate
Program delivery
Willmar campus
Fall start
Skills you will learn
Acne and other skincare corrective treatments
Alpha hydroxy acid peels
Custom-blended skin care products and treatments for special challenges
Anti-aging strategies
Corrective skin techniques
Current trends in makeup application
Choose Ridgewater
Ridgewater's Estheology program is a comprehensive training program for skincare specialists. Our top-notch experience includes curriculum from the American Institute of Esthetics. A strong pre-clinic theory base is then applied in our onsite, full-service Ridgewater College Salon and Day Spa. Using state-of-the-art equipment in a real-world, fun environment, our students gain expertise in techniques, client relations, and business know-how in a spa that is open to students, staff and community clients.
Program Distinction
Ridgewater College is licensed by the Minnesota Board of Cosmetology. Our Estheology program is board approved.
Program attributes that help students thrive
On-site salon and day spa for hands-on skills practice, plus honing of communication, service and business management skills
Student-friendly program schedule for working students or those with families
Comprehensive education with active student body for a social college experience
Active Cosmetology Club for advanced training, community service, and networking
Industry-experienced faculty current on the latest procedures and treatments
Students graduate with the skills necessary for licensure through the Minnesota Board of Cosmetology
Ridgewater's most successful Estheology students enjoy working with people and helping them be their best, but also excel with technical information, personal communication, and business management skills. What a bonus to have the skills to help others look great – and yourself too!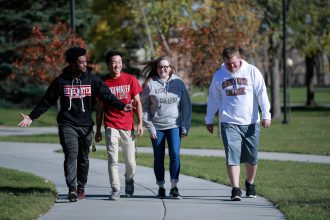 Learn why Ridgewater is right for you!
Request Information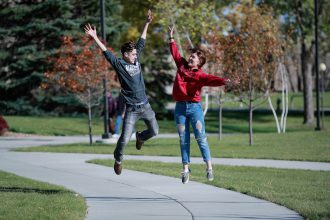 Get started on your future!
Apply Today