Carpentry Program
Carpenters turn dream ideas into reality you can touch. The house you live in, the college you choose, the stadium where you watch your favorite sports team – they were all built by carpenters and other skilled construction professionals. If you like working with your hands, applying real-world math, visualizing detailed blueprints, and seeing results for your efforts, Ridgewater's Carpentry program could be the perfect plan for your future.
---
2019 Spring community projects invitation
The Ridgewater Carpentry program is currently looking for spring 2019 off-site small construction projects in the Willmar area for students to gain real-world experience. Projects are chosen based on how they meet instructional needs. Review of projects begins March 18, and will continue daily until enough appropriate projects are confirmed. Project proposal and more information.
---
Program delivery
Willmar campus
Fall start
Skills you will learn
Framing and rafter systems
Stairs and cabinetry
Interior/exterior finishing and concrete work
Remodeling
Job scheduling and advanced estimating
Building and site layout
Building codes and best practices
Choose Ridgewater
Carpenters learn a broad base of skills, but then often specialize in what their strength or what they enjoy the most. Fortunately, jobs are in-demand for most areas of construction for today's motivated, skilled carpenters. Students often choose Ridgewater's Carpentry program because of its strong reputation for providing training with current industry tools, equipment, and eco-friendly building methods. Experienced faculty emphasize energy efficiency, indoor environmental quality, and stewardship of resources as they teach and apply best practices. Choose Ridgewater and you'll have a solid foundation for the great opportunities in this field that's expected to grow by 12% by 2022.
Program attributes that help students thrive
Extensive hands-on, real-world work, including building a new house
Community construction and remodeling projects to build confidence and connections
Strong industry partnerships for internships
Experience with trending techniques
100% job placement since 2013
Industry-experienced faculty
Carpentry graduates gain experience on carpentry crews or choose self-employment as a specialized independent contractor. From footings to skylights and everything in between, carpentry opportunities are many for our well-rounded Ridgewater graduates.
Salary and Job Outlook Carpentry
| Potential Careers for Graduates | Entry Level Annual Wage 2018 | Median Annual Wage 2018 | Projected Growth Rate 2016-2026 | Projected Regional Job Openings 2016-2026 |
| --- | --- | --- | --- | --- |
| Carpenters | $26,790 | $47,736 | 12% | 3,480 |
| Cabinetmakers & Bench Carpenters | $33,322 | $40,082 | 9% | 1,038 |
| ​Roofers | ​$19,178 | $30,326 | 15% | 90 |
| Maintenance & Repair Workers, General | ​$28,642 | ​$39,374 | 10% | 2,500 |
| First-Line Supervisors of Construction Workers | ​$54,850 | ​$68,910 | ​17% | 948 |
| Construction Managers | $58,635 | ​$89,502 | 14% | 569 |
Degrees and Certificates
2019-2020

Degree Carpentry 2019-2020
Gainful Employment Reports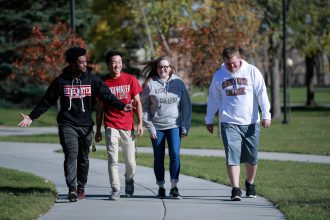 Learn why Ridgewater is right for you!
Request Information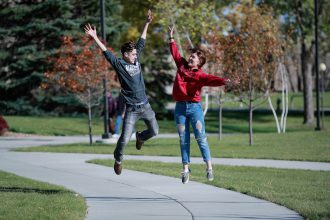 Get started on your future!
Apply Today