Audio Video Systems Technology Program
We are not accepting applications for 2019 – 2020.
Audio/video systems are everywhere in today's entertainment world of ever-changing technologies. Watch the game-winning replay on the Vikings Jumbotron, complete with its $14 million sound system. Our AV alumni were involved! Graduates also help design and install audio and video systems at churches, schools, casinos, concerts, international airports, and professional baseball stadiums. Audio Video Systems Technology could be your ticket to a fun, in-demand career! Sounds good, doesn't it?
Hutchinson campus
Fall and spring starts
Skills you will learn
Networking audio and video
Live sound with acoustics, audio testing, and microphones
Audio signal processing
Video systems
Computer recording
System design, installation, and control mixing consoles
Choose Ridgewater
High-tech sound careers demand a variety of skills. Maybe you'll install convention center public address and security systems or operate concert band or broadcast studio sound systems. Ridgewater's Audio Video System Technology program can provide the broad-spectrum skills you need to succeed. Our audio and video distribution gear is the same as that used at the Target Field Twins Stadium, the Superbowl, and even courtrooms. This high-demand, digital electronics industry provides nice pay for driven graduates who like to ask questions, learn and apply.
Program Distinctions
Students can earn individual manufacturers' certifications and Power Limited certification
Program attributes that help students thrive
State-of-the-art acoustical testing and measurement equipment
Broad skill foundation for career flexibility and adaptability
Small class sizes with personalized attention and group projects
Industry behind-the-scenes tours
Hands-on, real-world experiences with a close-knit class
Passionate, industry-experienced instructor
Opportunities for variety and advancement are exciting for Audio Video Systems Technology graduates. Whether you strive for big challenges in big cities like graduates who installed the Las Vegas Stratosphere sound system or you want to make your impact on a smaller stage in your hometown theatre, the audio/video industry has exciting work waiting for you!
Salary and Job Outlook Audio and Video Technology
| Potential Careers for Graduates | Entry Level Annual Wage 2018 | Median Annual Wage 2018 | Projected Growth Rate 2016-2026 | Projected Regional Job Openings 2016-2026 |
| --- | --- | --- | --- | --- |
| Audio & Video Equipment Technicians | | $21.18 | 6% | 16 |
| Broadcast Technicians | | | -3.1% | -18 |
| Audio-Visual Collection Specialists | $36,774 | $70,907 | 2% | 52 |
Degrees and Certificates
2018-2019

Degree Audio Video Systems Technology 18-19
Program Reports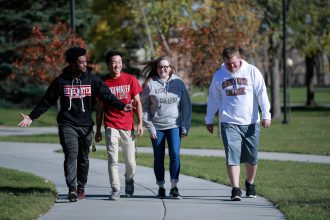 Learn why Ridgewater is right for you!
Request Information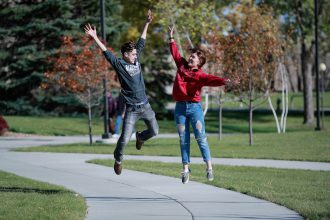 Get started on your future!
Apply Today