Agriculture Automation
Agriculture Programs and Careers Information Session
Agriculture introduction and programs
Engage and network with industry partners for potential internships and employment
Industry panel discussion
Admissions information and processes
Department tour
Thursday, October 19  |  9:00 – 10:30 am  |  Willmar Campus
Ridgewater College offers an exceptional Agriculture Automation certificate designed to equip individuals with the skills and knowledge necessary to excel in the rapidly evolving agriculture industry. With technology playing an integral role in modern farming, the program focuses on training students to install, maintain, and troubleshoot the various technologies utilized in agricultural operations. From robotic milkers to programming grain lags and installing cutting-edge technology in dairy, swine, and poultry operations, students gain hands-on experience in the installation and programming of automation systems. By providing a comprehensive understanding of agricultural technology, Ridgewater College prepares students to become valuable assets in meeting the industry's growing demand for skilled professionals in Agriculture Automation.
Program Requirements and Job Outlook
Agriculture Automation Certificate
Required Courses (courses will be included in course catalog on first day of Fall Semester 2023)
PLC Fundamentals
Industrial Control Devices
Process Controls
Introduction to Agriculture Economics
Agricultural Communications and Leadership
Employment Preparation for Agricultural Professionals
Mechanical Systems
Industrial Electricity and Electronics
Fluid Power
Fundamentals of Welding
Program delivery
Hybrid
Online (Agriculture courses)
In-person (Automation courses on Hutchinson campus)
Fall and Spring starts
Full-time or Part-time
Skills you will learn
PLC (Programmable Logic Controller) fundamentals
Industrial control devices: sensors, actuators, motor control systems
Mechanical systems: mechanical power transmission, hydraulics, pneumatics, and basic mechanical design principles
Industrial Electricity and Electronics: electrical circuits, motors, control devices, and troubleshooting techniques.
Fluid power: fluid properties, pumps, valves, and actuators
Welding fundamentals
Precision Agriculture
Livestock Management
Program Distinctions
The Agriculture Automation Certificate will bring together key components of some agriculture programs on the Willmar campus with the high-tech machining and manufacturing skills of the Manufacturing Automation Technologies program on the Hutchinson campus.
Full-time students should be able to complete the certificate in one year, but the program is available to complete on a part-time schedule as well. This makes the certificate offering perfect for those currently working in industry, wanting to enhance their education and advance their career. Fall semester agriculture courses will be in person from the Willmar campus while Spring semester automation courses will be in person from the Hutchinson campus.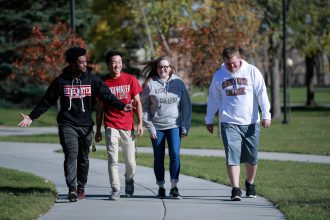 Learn why Ridgewater is right for you!
Request Information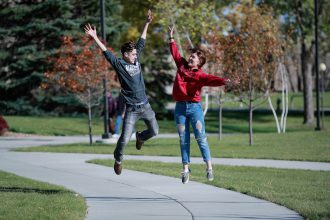 Get started on your future!
Apply Today